News Briefs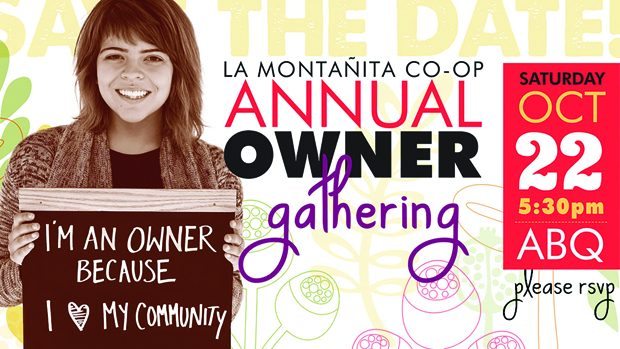 Published on October 3rd, 2016 | by Publisher, Natural Awakenings New Mexico
0
Annual Owner Gathering Celebrating 40 Years in the Community
La Montañita Co-op is celebrating 40 Years of Fresh as New Mexico's largest community-owned natural and organic food market, offering a wide selection of products, allowing their customers the opportunity to make purchasing decisions that meet their needs and budgets.  
During a series of cooperative café meetings, coop member-owners shared that pricing in the retail locations was too high. The member-owner elected Board of Directors hired a new general manager in December 2015 and tasked him, along with La Montañita team members, with developing initiatives in direct response to member-owners' feedback.
Expanding quality, assortment and value in the Produce Departments is one such initiative. La Montanita Coop reduced prices in organic produce by 45%, and increased choices in organic produce selection by 200 percent. Their goal is to lead the market in organic produce in New Mexico.
The La Montañita Co-op Team ensures the community-at-large that it has not forgotten its mission: La Montañita believes in the shared benefits of healthy food, sound environmental practices and a strong local economy. And in the markets they serve, La Montañita provides increased access to, and purchase of, healthy food options for their diverse customer base.
The Annual Owner Gathering is being held October 22 from 5:30 to 9 p.m. at the National Hispanic Cultural Center. Owners will get a chance to engage in meaningful community dialogue with staff and board members and enjoy a delicious organic dinner.
For more information, visit LaMontanita.coop/ownergathering.