Spotlight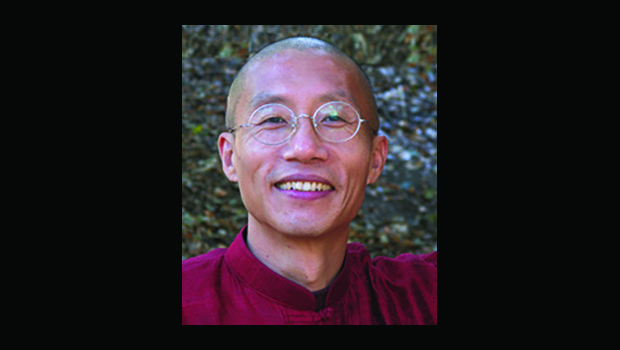 Published on July 29th, 2016 | by Debra Rosenman
0
Center for Wisdom Healing Qigong Opening in Galisteo
The Chi Center has a new home and a new name! The Center for Wisdom Healing Qigong will be opening in Galisteo on October 1. This is a dream come true for internationally recognized qigong teacher and healer Master Mingtong Gu. After studying Zhineng Qigong under the tutelage of Dr. Ming Pang at the world's largest Medicine-less Qigong Center in China, Master Gu brought Zhineng Qigong to the West, synthesizing the ancient art and new science of Wisdom Healing Qigong into a framework for modern day living. As a manifestation of Master Gu's long-held vision, this retreat center will be a place where people from around the world gather together to awaken and heal the body, mind and heart through the daily practices and teachings of Wisdom Healing Qigong.
Situated on a span of seventy-nine acres covered with ancient cottonwood trees, a fishpond, labyrinths, and breath-taking views of several mountain ranges, the land itself is a healing balm–nothing short of magical. A stunning circular building set into the earth, reminiscent of sacred underground ceremonial kivas, will be used for gatherings and workshops. This property invokes both heaven and earth with its beauty, quality of light, and potential gateway to health.
Inaugural festivities begin Friday, September 30 with An Evening of Wisdom Healing Qigong with Master Gu at the Santa Fe Community College. The Grand Opening Ceremony and Celebratory Blessings takes place Saturday, October 1 at the new Center in Galisteo. Completing the weekend at the new Center, October 2 is a full-day Wisdom Healing Qigong workshop.
The Grand Opening Ceremony will be graced with inspirational speakers and local luminaries from various holistic healing backgrounds and spiritual traditions including community and land blessings from Grandmother Flordemayo, a founding member of the International Council of Thirteen Indigenous Grandmothers. Local government officials and dignitaries will also be present to usher in this milestone occasion. Following the opening ceremony and blessings, a community potluck dinner, world Kirtan music by the Bhakti Boogie Band, and dancing will keep the celebration flowing into the night.
To register and for more details, call 707-347-6489, email admin@chicenter.com or visit ChiCenter.com.