Feature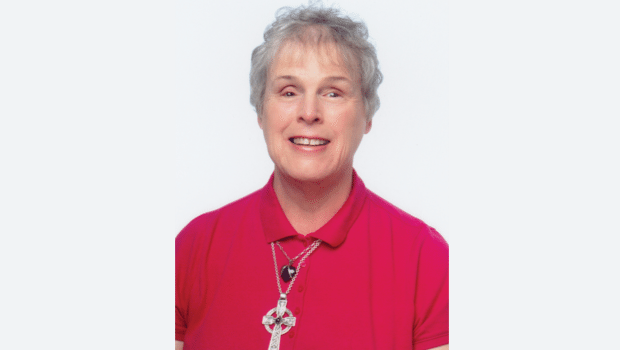 Published on April 30th, 2016 | by Rev. AliceAnn Saunders
0
Women's Spirituality as a New Earth Reality
By Rev. AliceAnn Saunders-Taylor
Most everyone knows that women's consciousness is much more diffuse than their male counterparts. Women, in general, can multitask more easily, solve a variety of complex problems simultaneously, and use their emotional body consciously to achieve everyday miracles for family, friends, and community. Statistics show that women are highly spiritual in their life orientation, pray more consistently, faithfully do community service work, and organize and maintain religious or spiritual community centers, globally. It's not that men do not participate in these activities, but women's more diffuse nature allows them to see things quite differently than men do. In fact, they are a perfect complement to the one-pointed focus that most men actualize. All this, of course, is a 3D perspective of how duality manifests in both women and men. However, we are now in a different phase of human consciousness, a phase where the Earth is shifting to a Higher Light Focus, and hence, so is humanity.
For women there has always been a strong connection with the Divine Feminine of Heaven. Women are now receiving the Love Energy from the Heavenly Realms of Light at an unprecedented rate. Collectively, they are bringing joy and forgiveness to planet Earth; and, once awake to their true inner nature, their Self-Mastery, individual women are able to effect great change on Earth, both in a practical as well as a spiritual manner. But how does a transformative woman see herself and what are the attributes of a fifth dimensional feminine consciousness?
As Mother-Earth moves through her own transformative state, all life on the planet is subject to a spiritual shift in consciousness. Whether one can actually perceive and activate within their own being the shifts that are the hallmarks of change to Higher Consciousness is up to each and every individual soul. Women are unique though in their ability to perceive change and inculcate it into their own awareness. Some have called it sensitivity or inspiration, but researchers agree that the feminine mind has a great capacity for holding Love, healing, and well-being. Women not only see these things, they live them. It's a matter of becoming awake to your true nature, to your own ability to be self-realized; or as Abraham Maslow put it, "Self-actualized."
In this New Age known as Nova Earth, women are the forerunners to Higher Consciousness. Women are quite literally aging young, becoming ageless. Women are in the forefront of humanity's upliftment, because they can more easily hold the energies of Love, Faith, and Wisdom that are wafting down from the Highest Heavens; then, they can effectively transmit it to others. Their capacity to recognize others of evolved consciousness, to put aside the traditional faith-based doctrines of one-life one-chance is phenomenal. They recognize that the human form is essentially eternal and regenerative, thus putting aside the need for the birth-death-birth cycle of human existence.
Women's ability to talk to God and actually recognize a response from Heaven is another sign of their shift in consciousness awareness. Women's "inner knowing" (intuition) has always been good, but now it is inwardly directed from the Presence of the Divine that is blossoming within each soul. It's no accident that so many souls who have been warriors and the like in previous incarnations are coming in as women under the Divine Mother's protection/guidance. It's no accident of Heaven that many Ascended Master-Teachers are feminine in nature, guiding humanity to love, compassion and forgiveness. For example, Lady-Master Quan Yin, who gives us the true essence of Illumined Truth, in particular, through her qualities of compassion and mercy, which are known world-wide, is one of these Divine Feminine guides. Lady Quan Yin's absolute commitment to humanity is demonstrated by her vow to remain in the Lower Realms of Heaven until all humanity has passed through to their Higher Divine Awareness. It is also no accident of Heaven that so many Earth-Masters are women—women who channel, women who become priests of God, women who become great healers, women who are changing the face of government, women who are writing and teaching about Love, Peace, and prosperity. All these are gifts bestowed by heaven, actualized through the feminine soul. It is now time for all women everywhere to recognize our Divine part in the upliftment of planet Earth. What we women choose to do for God and human evolution varies widely, but it consistently illustrates the true illumined nature of the feminine aspect of the Higher Mind of the Universe, God and all life. This is the Age of the new matriarchy of Earth, the illumined truth of our Higher Consciousness that incorporates both the Divine Feminine and the Divine Masculine. Ageless and wise, Divine women of the world, go forth and bring humanity through to its next evolutionary consciousness, the New Earth Reality of 5D and Higher.
AliceAnn is an ordained priest of God, a recognized Melchizedek High Priestess, a Transpersonal Psychologist, a former Zen Buddhist, and a clear voice channel for five Ascended Master-Teachers, including two Lady-Masters. As a blind woman minister and Transpersonal Psychologist, she founded the OakRose Academy of Light in 2007 and has been lovingly serving humanity through her community pastoral care and global channeling ability from her home, where she resides with her husband in Santa Fe, New Mexico. Her OakRose Academy offers a monthly Lightworkers Teleconference and open-house to the public; and she conducts personal readings for those who wish to learn more about their own unique spiritual path.
Find her daily channels and personal column on Facebook at: AliceAnn Melchizedek and her website OakRoseAcademyOfLight.org. You may email her or her husband at: Rev.AliceAnn@OakRose.net or Rev.Hilary@OakRose.net for spiritual guidance or to make an appointment to speak with the Ascended Master-Teachers that AliceAnn channels.