News Briefs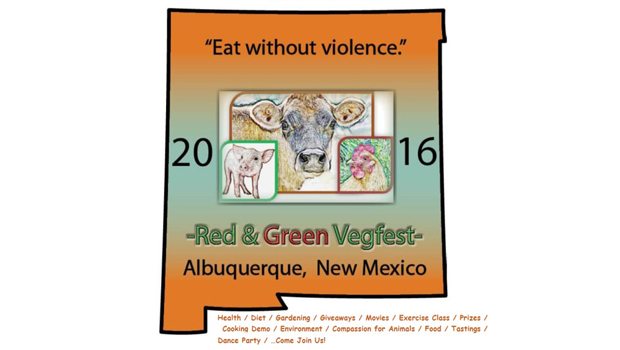 Published on February 29th, 2016 | by Publisher, Natural Awakenings New Mexico
0
Red & Green VegFest Albuquerque
Red and Green VegFest Albuquerque 2016 is being held April 23 from 8 a.m. to 6 p.m. at the Albuquerque Convention Center. Attendees will discover information on nutrition, diet and global climate as it pertains to New Mexico and our larger community.
The event includes several renowned speakers including Dr. Caroline Trapp, William Brown and Keith McHenry; exercise classes; cooking demos; movies and product booths. "Let's not forget 'food'," says event founder Nancy Arenas. "There will be plenty of healthy, delicious tasting food! See a movie to learn more about veganism and how it affects you, the animals and the planet. Finally, at the end of the day join us for a celebration dance."
"Share with our community, support this movement and let others know that you are on the forefront of caring for our planet, the animals and humans. This is a great opportunity to network, learn and enjoy a day of health and goodness towards all," adds Arenas.
In addition to her passion for the vegan lifestyle, Arenas has devoted much of her life to dance and movement. She is a non-denominational minister and a published author.
For more information, call 505-332-0446. To register online visit EventBrite.com/e/red-green-vegfest-albuquerque-2016-tickets-17624864444.