Business Profile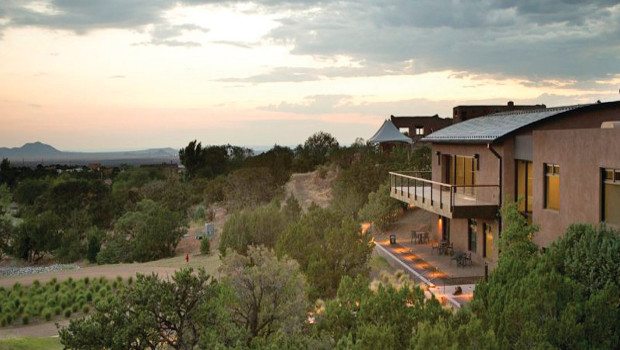 Published on February 5th, 2016 | by Natural Awakenings Staff
0
The Academy for the Love of Learning
The Academy for the Love of Learning is a Santa Fe based "think and do tank" whose mission is to awaken, enliven, nurture and sustain the natural love of learning in people of all ages. Seeking to foster a perpetual "rebirth of wonder" and the powers of critical thought, imagination, curiosity and innate sense of purpose, the Academy exists as a non-profit educational organization developing and disseminating a transformative curriculum and methodology – the learning field inquiry approach to learning – through an integrated set of programs, conferences, organizational practices and research. The overarching intent of their work is to help stimulate and support the rebirth and renewal of learning and education in America.
As founder and president Aaron Stern points out, "This goal requires large-scale culture change and the activation of a culture of learning through which new forms of education, leadership and organizational practice emerge and thrive. The Academy's programs and services help create the context for a deep and experiential inquiry into the personal and cultural values and practices underlying learning."
Despite the name, the Academy for the Love of Learning is not a traditional school. Public programs, services and research are comprehensive and oriented toward a broad range of people who are key in the lives of children, including parents, teachers, elders, community leaders, and children themselves. In fact, the Academy believes some of the most important learning happens outsides of schools; in our homes, workplaces, streets and community gathering places.
The Academy's work draws on a wide, multi-disciplinary spectrum of resources: educational philosophy and practice, the arts, transpersonal studies, contemplative traditions, earth-based wisdom, body-centered practices, organizational consulting, and the wisdom distilled from personal experience. While each Academy program has its own distinct set of outcomes, the basic tenet within all the programs is that whatever our vocation or role in life, we are all leaders and it is who we are as human beings that is of greatest importance. The Academy's work is strongly experiential and calls forth a high degree of self-reflection, both individual and collective. Therefore, they offer many free and cost programs, open to all, that introduce participants to the mission and invite them into an ongoing awakening of the heart.