Business Profile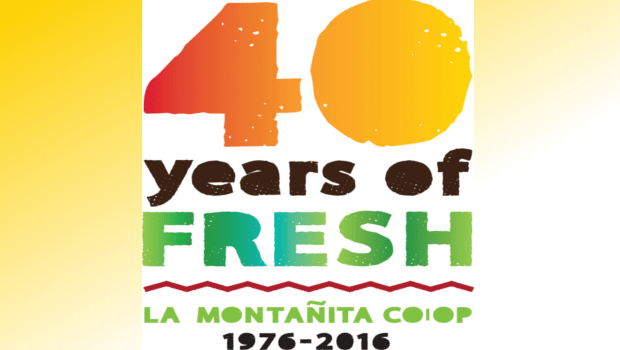 Published on February 5th, 2016 | by Publisher, Natural Awakenings New Mexico
0
La Montañita Co-op Food Market
La Montañita Co-op Food Market is celebrating "40 Years of Fresh" in the community and with the recent addition to the team, General Manager Dennis Hanley, there will be a fresh outlook and new adventures at La Montañita.
Hanley brings 38 years of food industry experience working regionally, nationally and internationally with roots in a family meat business. He looks forward to working with La Montañita's exceptional team to bring cutting edge ideas to life here in New Mexico.
"For me to be able to join a co-op that is celebrating its 40th anniversary, with its decades of community service and development is a dream come true. I will work to take our community building efforts even further in the coming decades," says Hanley.
La Montañita Co-op is New Mexico's largest community-owned natural and organic food market, opening its first store serving just 300 families in 1976 at the corner of Central and Girard. Since its doors first opened, they've added five locations in Albuquerque, Santa Fe and Gallup. La Montañita has nearly 17,000 active owners. You don't need to be an owner to shop with at any location, but owners do save more.
As an owner of La Montañita, you receive exclusive offers and discounts on many of your favorite items storewide through Owner Deals (super deals that change every two weeks), Volume Discount months in February and October (you can receive up to 20 percent off your entire purchase on a one-time shopping trip) and the store's year-end Patronage Dividend. These are just some of the ways owners save by shopping with La Montañita. Annual ownership only costs $15.
By choosing to be an owner you are giving back to your local community through La Montañita's support of local small- to medium-sized farmers, ranchers and producers. Over the past 40 years, La Montañita has established strong ties with many local producers and continues to help those producers grow and send more product to market through the Cooperative Distribution Center into New Mexico homes and restaurants.
Hanley says, "2016 is all about re-engineering our stores and re-committing to 40 Years of Fresh. We are dedicated to making a difference in our community. Currently, La Montañita moves more than 1,100 local products from area producers, in addition to giving back to local nonprofits. Our goal is to educate consumers about the co-op model and that we are truly local."
La Montañita Co-op is more than just a food market; it's an organization that cares about the local food producers, the local community who deserves the best food grown within 300 miles of home and sound environmental practices. La Montañita continues to be a leader in the local and organic food movement.