Local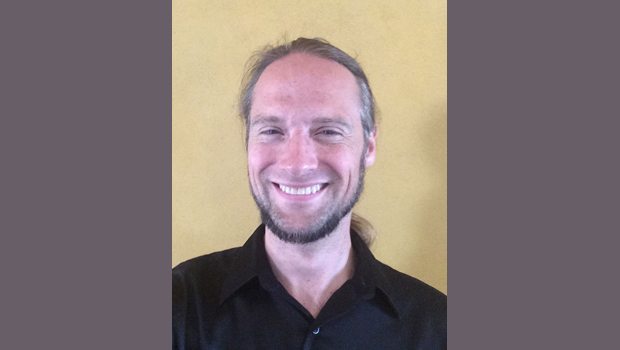 Published on August 2nd, 2015 | by Publisher, Natural Awakenings New Mexico
0
The Ancient Wisdom of the Five Elements
The Ancient Wisdom of the Five Elements
by Brennan Murphey
One of the most fundamental ancient wisdom teachings is that the human experience can be divided into five elements—earth, water, air, fire and spirit. Answering to the calls of these elements can serve as a powerful foundation for achieving a balanced and truly fulfilling life. None of them can be neglected or mistreated if we want to live life to the fullest.
Contrary to popular belief, these elements are not a primitive, erroneous version of the periodic table. We aren't talking about the physical substance of water or the phenomena of combustion. Rather, these elements symbolize the five types of energy experienced by human consciousness: physical, emotional, mental, volitional and spiritual. How do these energies call us to engage with them?
Spirit calls us to go beyond the known. What I mean is to reach for something more to go outside the comfort zone and open up to the unknown, the unseen. We must cultivate a sense of curiosity and find the courage to put ourselves in new situations with new people. We must tap into our sense of wonder about the world, throwing our old, worn-out habits aside and testing the waters of the unexplored. So much is out there! If we don't allow ourselves to step out of the box, we'll never see all the incredible things that life has to offer.
Fire
The fire element calls us to set clear intentions and examine our motivations. What are you doing with your life? What is your higher purpose? Is it love, or is it fear that drives you? If you don't approach life with a clear direction, you are liable to get lost. If you don't understand what drives you to go there, you may find yourself unfulfilled once you arrive.
Air
The air element calls us to carefully examine our beliefs. What do you believe? Why do you believe it? Do your beliefs serve you, or do they get in the way of living life to the fullest? Everyone believes something. If you don't know what it is, it's time to sit down and figure it out. History is never made by those who believe in nothing. For starters, do you believe in yourself?
Water
The water element calls us to allow ourselves to feel deeply without being swept away by our emotions. Many of us were not given permission to express certain emotions during childhood, so we don't give ourselves permission to even feel these emotions when they arise. They get bottled up, then come gushing out when we least expect it, causing all sorts of trouble. Instead of stuffing your emotions, let them flow. Let yourself feel! You don't have to act on the feeling. Just let the feelings flow and take action after they have passed.
Earth
The earth element calls us to eat healthy, exercise regularly, work with joy and manage our finances wisely. If we do not pay attention to what we put in our bodies, we will lose our health. If we do not move the body, it degenerates. If we do not work with joy, we can never truly succeed at our jobs. If we do not manage our finances wisely—avoiding the waste of money yet not being afraid to spend money on what is truly needed most—the money we earn does us no real good.
If you take the time to answer to the calls of all five elements instead of spending all of your time in just one or two of them, you will find yourself getting a lot more out of life.
Brennan Murphey is the founder of the Interlight Mystery School, an educational business that is reviving the ancient wisdom practices of the hermetic tradition. Classes from $20-$40 are held in Taos, and multi-day programs and retreats available from $555 to $3,333. Dates and details in the calendar section. Brennan is available for personal guidance and energetic healing sessions, starting at $111. For more information, visit InterLightMysterySchool.com or call 505-692-5411.