Spotlight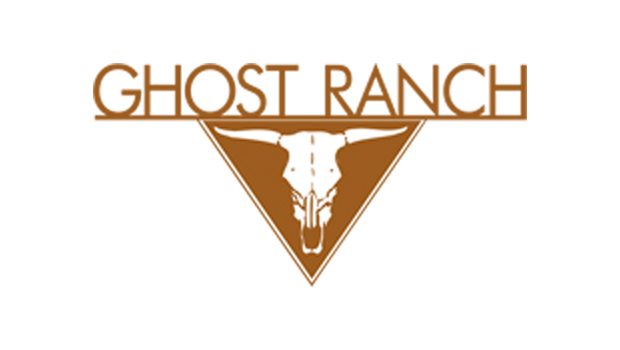 Published on August 1st, 2015 | by Natural Awakenings Publishing Corp.
0
Wisdom Sharing Returns to Ghost Ranch in 2015 as Being Human Together
In the sacred space of Ghost Ranch Education & Retreat Center, guests are invited to tune out the busyness of their routine in order to be closer to what truly matters. A landmark event last fall, Wisdom Sharing, explored ways to support the growth and development of the feminine voice and balanced leadership in the world today. Over 300 participants from locations throughout the United States broke from their routine to travel to Ghost Ranch and be part of the conversation.
"Wisdom Sharing—A Deepening Retreat," held in October, 2014, featured speakers Alice Walker, Gloria Steinem, and Dr. Chung Hyun Kyung. With the cottonwoods at their peak of gold, a remarkable dialogue about women in leadership ensued, touching on the breadth and depth of the feminine voice and feminine leadership in our global community. Participants were inspired by the teachers' life experiences and called to support the continued growth of an intergenerational movement that embraces and honors the integration of the feminine voice and leadership.
Ghost Ranch Director of Education, Stephen Picha, has created another Wisdom Sharing event being held October 11 to 15 that promises to be just as significant and life-changing. "Come be inspired and nourished and add your voice with these scholars, advisors and humanitarians sharing their wisdom at this year's Wisdom Sharing: Being Human Together," invites Picha, who is delighted to share that Dr. Hyun Kyung Chung will be returning for this year's Wisdom Sharing, along with her friend and colleague, Dr. Robert Thurman. Together, with Sister Lucy Kurien, they will explore this year's theme: Being Human Together. Joining Dr. Chung, Dr. Thurman and Sister Lucy are Rev. Cynthia Brix and Dr. William Keepin, founders of Gender Reconciliation International.
"We will continue the conversation by asking: How can we live with one another peacefully and in harmony?" says Picha. "How do we listen to one another when we carry the trauma of generations past? How do we open a door to a path to realistic hope for the future?"
During this three-day retreat, these questions and many others will be explored. The esteemed leaders and facilitators will approach this topic through conversation, reflection, and experiential activities that allow for the reformation of relationships.
On Monday, Dr. Robert Thurman, a leading voice of the value of reason, peace and compassion, will lead the discussion on Being Human Together. He brings his wisdom and authority on religion and spirituality, Asian history, world philosophy, Buddhist science, Indo-Tibetan Buddhism, and His Holiness the Dalai Lama, to this conversation. He is known for his ability to speak on such topics with an ease and humor allowing participants to grasp complex ideologies.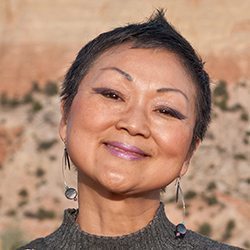 Joining Dr. Thurman is Dr. Chung Hyun Kyung, a Korean Christian theologian and an Associate Professor at Union Theological Seminary in the U.S., for her second appearance in the Wisdom Sharing series. She leads the discussion Tuesday offering her theological perspective by synthesizing the wisdom of the worldwide people's movements, spiritual legacies of Asian religious traditions, critical academic analysis, and the world of the arts.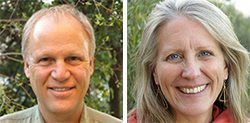 Wednesday offers participants a unique and powerful experience by taking part in work developed by Gender Reconciliation International. Gender Reconciliation brings women and men together to begin an unprecedented collaborative work of facing the disastrous reality of gender injustice in its many forms, and embarking upon the integral work of mutual transformation to create a new, unprecedented harmony between the sexes. Co-founders Dr. William Keepin and Rev. Cynthia Brix, along with members of their international team, will speak and facilitate the experiential activities.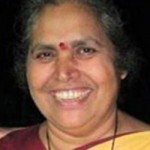 In the evenings, Sister Lucy Kurien, founder and director of Maher, a remarkable community and interfaith refuge for abused and destitute women and children, headquartered in Pune, India, will weave together daily discussions and reflections allowing participants to connect deeply with each other and the conversation.
Ghost Ranch is a national education and retreat center of the Presbyterian Church (USA) in Northern New Mexico. Its synergy of beauty, its scientific value, its cultural and historical traditions and its spirituality make it like no other place in the world.
The price structure for the retreat at Ghost Ranch is all-inclusive, with tuition, lodging and meals rolled into one packaged rate. The different lodging tiers offer prices ranging from $680 per person, double occupancy for communal bath lodging to $900 per person double-occupancy for a room with a private bathroom. Camping is the most affordable option and is priced without meals included, but with the program tuition. Camping price is $455 per person. Single day passes that include lunch and dinner are also available for $125 per person per day.
To register visit GhostRanch.org/retreat/wisdom-sharing-being-human-together.