News Briefs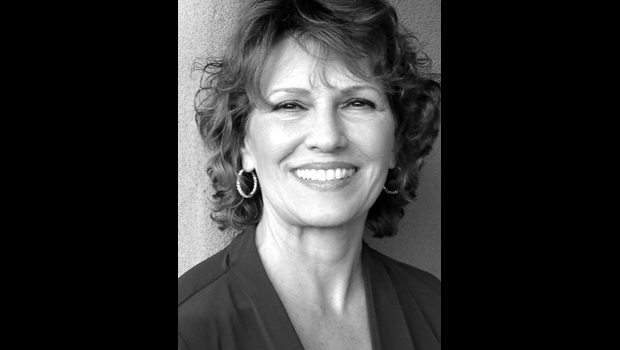 Published on August 1st, 2015 | by Ana Garner
0
Higher Path Solutions: a Mindfulness Mediation Process
We've all heard the expression "the only thing constant in life is change." Yet, why is there so much suffering around change in the form of relationships between partners, whether intimate partners or business partners? It becomes a blame/shame game, with hurt feelings that justify vindictiveness and vilification.
When one heeds the soul's calling to step out of a partnership for her own evolution and human experience, she does not have to be made wrong about it, or shamed into feeling like a "failure." When couples seek help from the legal system, they often find that the legal professionals and process pour more salt on an already hurting wound. Now, there is a process to help aware people to accomplish the transition in a way that leads to higher understandings, honoring and respect for both parties, as well as fairness in division of assets, custody terms, and other property issues. This is the mission of Higher Path Solutions.
I have been an attorney litigating civil cases since 1981. I am also a mystic and a meditator. I know that for most people, the courthouse is a "House of Pain." The justice system is limited to a win-lose outcome, and occasionally, even to a lose-lose outcome. It's just the nature of litigation: someone wins, and someone loses when a case is submitted to a judge or a jury to decide.
As a conscious and mindful attorney, I have been able to integrate my spiritual beliefs and practices into the practice of law. During my 34 years of practice of law in New Mexico, I've seen inroads made into the justice system, especially with the creation of Alternative Dispute Resolution programs. Despite these laudable programs, most mediations continue to be fearful and adversarial, and unfortunately, oftentimes create more ill will between the parties than was present before they got attorneys.
There is one area of law which I feel strongly is quite appropriate for mediation, and that is in the area of transitioning partnerships, whether personal or business. I especially would love to see parents in transition avail themselves of the opportunity to avoid hiring attorneys who can bring a contentiousness to the process that leaves scars for years—not only on the parties, but also the children. By going through a conscious mediation process, before hiring an attorney or filing suit, one has the opportunity to restore or maintain goodwill and respect for one another. Mediation between two people who are following a spiritual path can do wonders to prevent further disintegration of the relationship, and to prevent the collateral damage done to children in these situations.
I love how Gwyneth Paltrow described her domestic realignment as "conscious uncoupling." She is employing language which conveys a different energy around the change in form of her relationship with her husband and father of her children than "divorce." I applaud her for raising awareness that doing the process of dissolving a marriage can be done in a different way from how most of us think.
Doing this kind of life transition in the most conscious manner possible is what I can help people with. Higher Path Solutions allows people who once shared love, or high regard and trust in the business context, to move through a challenging transition of their relationship in a manner that honors and respects everyone's individual soul path. More importantly, finding and agreeing to positive solutions and outcomes maintains any remaining goodwill, and can even enhance goodwill, as well as preserving assets of the parting parties.
This is especially true when couples have children, as we are all familiar with the devastating effects that traditional divorce proceedings have on children. As parents, you will continue to have a relationship with one another, having been bound by these innocents whom you brought forth together. Co-creating a win-win outcome for all concerned, especially the children, is vital to their emotional health, and the parental effectiveness that can be achieved for those years to follow in caring for the children. I have personal experience in this realm, having created a Higher Path solution with my husband to transition out of an 18-year marriage with three young boys. We reached agreements, and always considered the best interests of the children. Now, 15 years later, I am proud to say my adult sons have close, loving relationships with both parents and are emotionally stable and healthy. We only needed an attorney to draw up the papers reflecting our agreements, and file them in court.
Seen in the bigger light, a disagreement is an opportunity to move into new levels of agreement and understanding. What sets Higher Path Solutions apart from "mainstream" mediations is the integration of spiritual principles and greater awareness of the bigger soul picture, along with the rigorous training and skillset of an experienced litigator. Higher Path Solutions is not counseling, but a new paradigm method of resolving disputes in a way that honors and respects each person's soul path. Although the process can be done at any stage, it is recommended as an early step before court and attorney involvement. With successful resolution of the issues, an attorney is needed solely to prepare the agreements already reached. Resolving disputes early in this manner is extremely cost effective and saves much wear and tear on the parties.
What can one expect of a mediation that follows this process? We allow everyone to be heard by through the use of Non-violent Communication techniques (a simple 5-step process of non-blaming, non-shaming communication of feelings). I provide a questionnaire form in advance that is designed to help set positive energy towards the other party, as well as provide information to me that will assist in how I relate to each of the parties. I set an environment which has neutral yet positive qualities of calm, safety and open-heartedness in the rooms being used. I give suggestions for each participant to contribute to the positive energy field in advance of our meeting and show how we can access that energy. There may be several sessions to resolve all issues and create the framework for some sort of continued positive relating.
Higher Path Solutions is ideally suited for couples, business partners, and family inheritance disputes. The shared values that work best with this process is the desire to maintain goodwill and avoid disintegration of the relationship, and the desire to arrive at creative, productive solutions.
As we all know, change is inevitable. There is no reason to buy into the messages that the transition has to be adversarial, vindictive or ugly. This kind of attitude is based on fear, and is toxic not only to the one expressing it, but also those around who may be impacted, like children. For people on a spiritual path wanting to make a transition from relationship in the most conscious manner possible, Higher Path Solutions provides the framework for accomplishing this.

Ana Garner is a mother, spiritual warrior, and litigator for over 30 years. She brings knowledge, wisdom and a strong sense of fairness to helping others move through transitions in the highest manner possible. She brings extensive knowledge of many areas of civil law to the table, including foreclosure, wills and probate, insurance, family law, as well as life experience. If you are experiencing a transition out of a relationship and want to avoid traditional methods to resolve it, please contact Ana at 505-235-3302 to discuss whether this process would be right for you.