News Briefs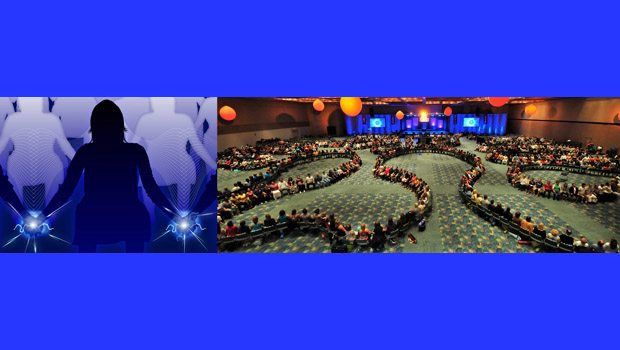 Published on June 1st, 2015 | by Publisher, Atlanta Edition
0
Qi Revolution with Qigong Practitioner Jeff Primack
"Qi Revolution" comes to Santa Fe Convention Center June 13 to 16. Teacher Jeff Primack and 25 instructors will teach four days of qigong training for $149.
"Breathing will never be the same again," affirms Primack. "For 15 years, Supreme Science Qigong Center has hosted seminars to 50,000 people and we invite you to create a stronger, more energy filled body in the coming year. We believe people want to be inspired and a qigong conference should rock. We teach qigong exercises creating a highly tangible energy, even for skeptics."
In addition, attendees will learn a proven food healing system entitled "Conquering Any Disease." "Experience the best of qigong healing for unlocking your highest potential," says Primack. "Stimulating your energy to grow requires the right techniques and no other program is this well-tested with rave reviews from all walks of people."
According to Primack, "Standing still, relaxed in a qigong posture, a person can circulate as much blood as they could running for three miles. Jogging releases a flood of cortisol and negative stress hormones that close off small capillaries, but qigong does not. There is no stress response from qigong and the level of full body circulation is even greater. Qigong noticeably improves blood circulation, digestion, etc. A pleasant heat builds in the navel center bringing a quiet confidence and power within."
Cost: $149. For more information and to reserve tickets, call 800-298-8970 or visit QiRevolution.com.