News Briefs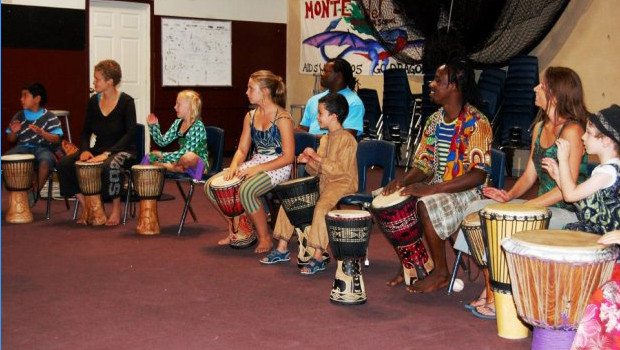 Published on June 1st, 2015 | by Publisher, Natural Awakenings New Mexico
0
Golden Acorns June Summer Camp
Golden Acorns Summer Camp of Living Arts and Culture, Inc. is accepting enrollment for this summer's camp, which runs from June 15 through July 24. Children ages 4 through 11 will be introduced to different world cultures, healing arts, gardening, sustainability and mediation skills.
During this transformational summer camp, children will gain a greater understanding of the world and it's customs through direct experience with teachers from around the world.
Golden Acorns aims to foster a peaceful and sustainable future by encouraging youth to communicate better, celebrate and embrace one another's diversity, and care for our planet.
Each week focuses on different world cultures and healing arts. This summer Golden Acorns will feature Cameroon and Nigeria; New Mexico and camping; Mediterranean and Middle East; urban culture; Zimbabwe, Guinea and Mali; and India.
Camp runs from 8:45 a.m. to 3:30 p.m. Monday through Thursday and from 8:45 a.m. to 4:30 p.m. on Fridays for weekly camp performances and sharing. Pre and after-care is available from 7:30 to 9 a.m. and 3:30 to 6 p.m.
Cost: $250 week, with extra fees of $30-100 for overnight camping (week 2); payment plans and some financial aid is available. Location: Santa Fe Waldorf School, 26 Puesta Del Sol, Santa Fe. For more information, call 505-795-9079 or visit GoldenAcornsCamp.org.