Business Profile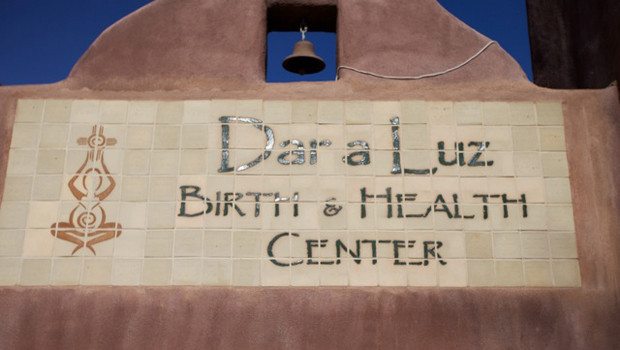 Published on April 28th, 2015 | by Publisher, Natural Awakenings New Mexico
0
Dar a Luz Birth & Health Center
Dar a Luz Birth & Health Center is Albuquerque's only nationally accredited freestanding birth center. "We focus on natural and no or low intervention birth where women are encouraged to birth the way that feels best to them," says founder Abigail Lanin Eaves, CNM. "We specialize in water birth and facilitating optimal support that is individualized for each mother." Prenatal care, labor support and birth, postpartum and newborn care is attended by certified nurse-midwives (CNMs) and designed to be family centered.
According to Eaves, a birth center is a home-like environment that supports women in their natural birthing process. The environment in the center shifts the focus to birth being a normal life process rather than a medical event. However, birthing centers utilize any intervention necessary that is appropriate for out of hospital care such as oxygen, suction, emergency medications for mothers and babies, as well as CPR equipment.
Dar a Luz currently has four CNMs who provide prenatal, labor and birth support, postpartum, newborn and lactation care. CNMs are trained in the normalcy of pregnancy and birth, health promotion and disease prevention and to recognize when something is no longer normal. "Our CNMs are available 24/7 to all of our clients," assures Eaves.
Dar a Luz has 10 other staff members including three registered nurses who work in the clinic and attend births, two full-time administrative staff, four educational instructors and one licensed mental healthcare worker.
Dar a Luz also offers comprehensive well women care including Pap smears, annual exams, STD screening and treatment, and pre-conception counseling. "We offer many classes that focus on childbirth education, breastfeeding and newborn care as well as free support groups that include groups for new parents, birth trauma, or pregnancy or infant loss," adds Eaves.
Dar a Luz Birth & Health Center is located at 7708 4th Street NW, Los Ranchos. For more information, call 505-924-BABY or visit DaraLuzBirthCenter.org. Accepts most private insurance plans as well as Medicaid and Centennial Care.
Dar a Luz Birth & Health Center
Abigail Lanin Eaves, CNM
Melanie Yanke, CNM
Ruth Golar, CNM
Susan Moore Daniels, CNM