Feature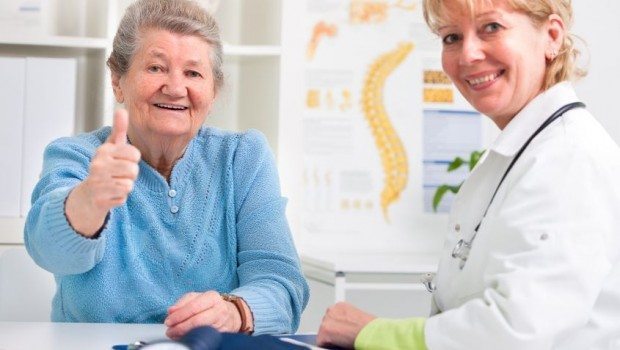 Published on December 29th, 2014 | by Dr. Carol L. Roberts
0
How to Talk with a Doctor
Many patients, both men and women, have a hero-worshipping attitude toward their physicians and can be intimidated during visits. They may feel it's impolite to question a doctor, even to get information needed to make critical decisions for one's self or a loved one.
Some doctors seem to have forgotten they are still just people with a medical degree. Patients should remember this if they encounter any perceived aloofness or arrogance. Too often, such an unhelpful attitude may be acquired along with professional experience.
Getting ready for a visit to a doctor often entails following instructions, but should also include preparing questions you want answered. If a serious health issue has surfaced, such as an abnormal lab test or a diagnosis that requires treatment, make key questions count: "Where did this come from? Is there anything I can do for myself? What is the recommended treatment? What are the expected effects and unintended side effects of the proposed treatment? Are there alternative forms of treatment? Can I speak to one of your patients who has undergone this treatment?"
Then, do online research upon returning home. The Internet has placed the entire library of medicine at our fingertips. Sift out the science from the hype, refine questions and go back for deeper answers. Or get a second opinion from another medical doctor or naturopath (some states license them) or doctor of Oriental medicine (acupuncture and herbs). No matter if the proposed treatment is as seemingly simple as a course of antibiotics or as serious as surgery, question it before automatically submitting to a diagnosis and drug prescription.
Each of us is the only person on Earth with the unique vantage point of living inside our body. We shouldn't let anyone label us as depressed if a sick body says otherwise, that "It's all in your head" if it's real, or that there's no cure. That's where alternative medicine usually begins and miracles can happen. The best results come from standing up for ourselves.
Dr. Carol L. Roberts practices integrative medicine at the Perlmutter Health Center, in Naples, FL (PerlHealth.com). She is a founding diplomate of the American Board of Integrative Holistic Medicine.