Business Profile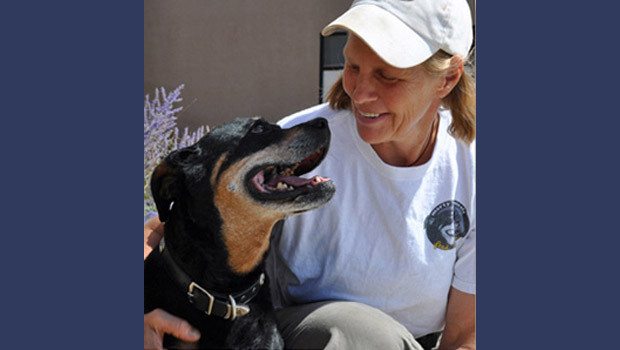 Published on November 1st, 2014 | by Publisher, Natural Awakenings New Mexico
0
Marty's Meals Profile
"Food is medicine"-Dr. Dee Blanco, consultant to Marty's Meals
About 17 years ago, Sandy Bosben, strolled into a coffee shop to grab a cup of Joe and came out with a six-month old new pet. At the time her furry friend, Marty, couldn't walk more than a few blocks without having to rest. He ended up having surgeries on both hind legs, but was still limited in his activities and still had pain.
Fortunately Bosben soon met Zarna Carter, internationally known animal nutrition specialist, homeopath and herbalist. "Working in collaboration with Zarna, I learned how to create raw and gently-cooked dog food recipes that utilize the best wisdom of animal nutritionists and homeopaths," she explains.
Marty's Meals recipes were created to closely mimic the diet that dogs would eat in a natural environment. The company has now grown into a local business that helps support other local farmers, ranchers, suppliers, pet stores and grocery stores. "Choosing what we feed our pets is a big responsibility. The food we feed our pets is more than just fuel," explains Bosben. "It is a source of many vital nutrients that significantly contribute to good health. Marty's Meals was started because we want the pets you love to have a diet that provides exceptional nutrition through the actual food that they eat."
Marty's Meals sponsors classes on Saturdays in their education center located in the store on Pen Road. Ongoing classes include topics on nutrition, vaccinations and homeopathic nosodes, winterizing your pet, homeopathy, training methods, acupuncture, various bodywork modalities, and making a trust for your pet.
Location: 1107 Pen Rd., Santa Fe. Open Monday to Friday, 9:30 a.m. to 6 p.m. and Saturday from 9:30 a.m. to 5:30 p.m. Call 505-670-3754 or visit MartysMeals.com for more information. They also deliver right to the door in Santa Fe, Eldorado, Galisteo and Albuquerque.