Business Profile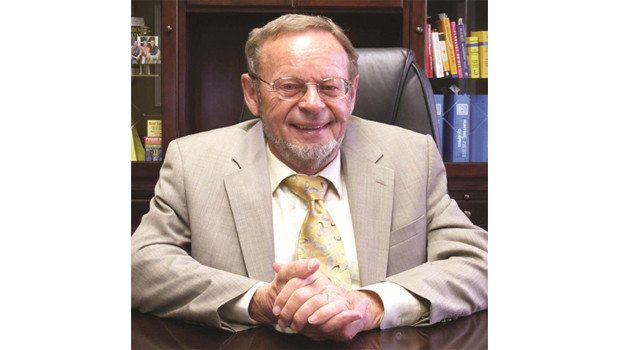 Published on August 31st, 2014 | by Linda Sechrist
0
Bell Lifestyle Products
A company focused on educating the world about the benefits of Natural Medicine
Walking our talk and practicing what we profess can sometimes be referred to as the road less traveled. For Nick A. Jerch, president of Bell Lifestyle Products, it's the path most frequented. In fact, a well-worn path leads directly to the herbal medicine cabinet in his home. It is stocked with the teas and supplements that his company produces and sells in Canada and the U.S.
Jerch founded his Canadian-based company in 1996 in order to share a valuable message with the world about the power of natural health products. He learned the lesson firsthand after suffering with many health ailments. At age 82, he manages his joint and bone discomfort with Bell Lifestyle's Joint Support, which contains shark cartilage and the weakness of his kidneys with their #76 Boost Kidney Function. "I was 40 years old when a doctor told me that I was headed for dialysis. I had our research scientist formulate a tea for that. It boosted my kidney function 20 percent, which was enough to avoid dialysis. Ezee Flow Tea takes care of my prostate and urinary frequency," says Jerch.
When Jerch first began experimenting with natural products in the mid-1990s, he was as skeptical as his friends were. However, when the results proved positive, Jerch was so pleased that he wanted to share his experience with everyone else who had joint discomfort. To his delight, his friends, acquaintances and family members listened, followed his advice, and enjoyed the same results within two weeks. Their feedback provided the only incentive that Jerch needed to found his company.
Inspired by the idea of helping others, Bell Lifestyle Products became Jerch's way of living out his dream to improve the quality of life for millions of individuals with high quality, natural products. Available locally in pharmacies and health food stores, the company's more than 50 products are also exported to countries around the world.
Jerch is very proud of Bladder Control Tea, a recent product he had formulated specifically to help 30 million women who suffer with incontinence, bladder infections and problems with UTIs. He's also excited about another new tea, Blood Sugar Metabolism, that can help an estimated 57 million individuals manage Metabolic Syndrome, a global epidemic now recognized largely as obesity, heart disease, pre-diabetes and Type 2 diabetes in 188 countries around the world.
As enthusiastic and passionate today about his company as well as its products as he was in 1996, Jerch has never strayed from his core principles and values of natural purity, customer satisfaction, honestly and quality. "Our signature on every product states that our nutritional supplements are "empowered by Nature" because I believe that using the wonders of Nature is the best way to restore health. Our customers think so too because thousands of them have sent us written testimonials. We are one of the few natural health companies that share these testimonials with full contact information.
 For more information, call 1-800-333-7995 or visit BellLifestyle.com.