Local Insights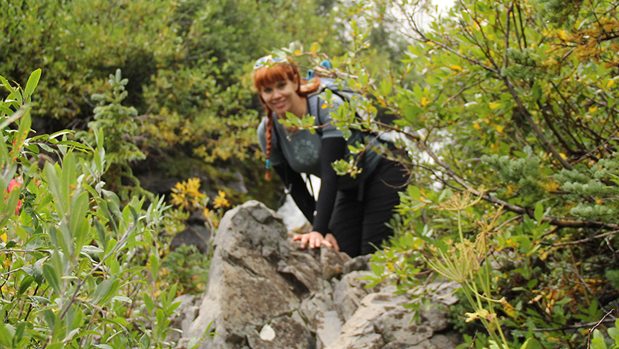 Published on August 29th, 2014 | by Heather Lee Farrell
0
Yoga as a Holistic Practice
Practicing yoga as a holistic practice—not only the physical poses, but also including breath work and meditation—has numerous health benefits. Recent research has confirmed what we all know: Yoga is worth your time! 
Some of the many benefits of a yoga practice include the following:
– lower blood pressure and heart rate
– relief from back pain and joint stiffness
– improved sense of well-being and self-control
– improvement in stress-related conditions, like migraine headaches, insomnia, depression, anxiety and gastrointestinal conditions
Yoga offers lasting health benefits with a low risk of harm and introduces a practice of body-based mindfulness, which impacts not only health but relationships and overall lifestyle. The meditative aspect, relaxation, deep breathing and connection between movement, body and mind provide a deeper transformative experience, which can contribute to improved stress management and lifestyle changes.
The physical aspect of yoga and the connection between the poses and breath impact strength, endurance, stability in joints, balance and flexibility. Most poses integrate work in improving the spine, pelvic floor and core muscles—the center or core of the body. 
Yoga is for everyone, with many different styles, approaches and classes available. Yoga can help you prepare for long-term mind and body health! Join us in the September celebration of national yoga month and consider taking a yoga class or studying privately with a yoga teacher!
Heather Lee Farrell is the owner of High Desert Yoga, located at 4600 Copper Ave. NE, in Albuquerque. High Desert seeks to make the healing benefits of yoga available to all ages and abilities, from youngsters to elders, from novice to advanced practitioners, including people with therapeutic needs. For more information, call 505-232-9642 or visit www.HighDesertYoga.com.