Spotlight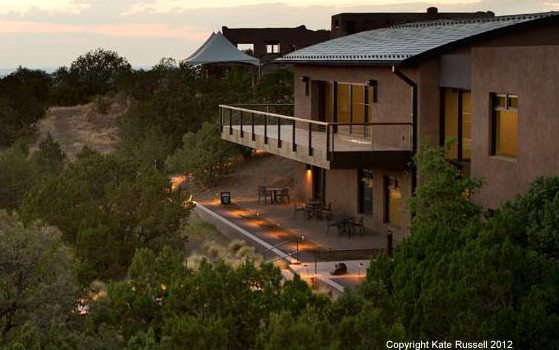 Published on August 1st, 2014 | by Jessica Smyser
0
Teaching as a Renewable Resource
In the midst of today's busy school schedule, is it possible to imagine the educational environment permeated not by the fear of falling behind but by the love of learning?
The Academy for the Love of Learning, thro
ugh its Institute for Teachers, offers programs, workshops and conversations for teachers in and out of schools. Their programming is based on the belief that profound learning experiences can lead teachers to a deeper connection with their original inspiration to teach. This then provides a source of energy that counters teacher burnout, changes how teachers are in the classroom, and improves teacher retention in schools. This reanimated love of learning is transmitted to children in the classroom—it is infectious. What could be more inspiring to us than the energy of our natural curiosity?
Director and founder of the Academy for the Love of Learning Aaron Stern has been doing renewal work with teachers for many years. However, the origin of the Academy's Institute for Teachers lies in an invited talk given by Stern at Superintendent's Day for Rondout School District in upstate New York in 2003. The talk was to be on the subject of bringing the arts into education. However, in his talk, Stern emphasized that we will never be able to bring the arts into education until we start to work with, and acknowledge, the "art-part" of the human being. He conveyed how essential this was to address and develop. In addition, he suggested that this art-part of the human being could serve as a source of renewal for teachers, both supporting and transforming their work in the classroom.
After the talk, three principals and the assistant superintendent from the district approached Stern and asked for help in pursuing this idea by developing a program for teachers at their schools. Thus, the Academy's New York Teacher Renewal Program began. Since 2009, the Academy for the Love of Learning has based its program in Santa Fe, and has worked with hundreds of teachers and administrators in New Mexico. Most of the programs are offered at no cost for any classroom teacher, from independent, district and charter schools, in and out of Santa Fe. In most cases, participating teachers from Santa Fe public schools are paid a professional development stipend for their participation.
The basis of the Academy's approach to Teacher Renewal involves a deep engagement with the learning process itself. Experiential methods are combined with reflection, contemplation and dialogue into a transformative process whose goal is the re-acquaintance with one's innate love of learning. In facilitated workshops and teacher-led renewal activities, teachers become reacquainted with their original calling to teach and their passion for learning. This becomes the fuel—a renewable resource—that leads to ongoing renewal. It also changes how teachers are in the classroom, as they transmit this deepening passion to their students.
Teacher Laura Cullen says about the program: "The beauty of the Academy is that they don't just give us permission to be creative; they remind us that it is our responsibility as human beings to be creative in all aspects of our lives, including the classroom. The Academy has inspired me to become the teacher I was born to be."
The mission of the Academy for the Love of Learning is to awaken, enliven, nurture and sustain the natural love of learning in people of all ages. Programs besides Teacher Renewal include El Otro Lado in the Schools and Lifesongs as well as the core program, Leading by Being.
Up and Coming
The Academy recently announced a new collaboration with leading neuroscientist Richie Davidson and his team at the Center for Investigating Healthy Minds (CIHM) at the University of Wisconsin–Madison. CIHM recently began a three-year research project that will help give empirical support to the transformative work done at the Academy and its intent "to help stimulate and support the rebirth and renewal of learning and education in America." Stern shares: "This is…perhaps among the most significant initiatives in the world today, seeking to understand and encourage our human capacities for compassion, understanding and happiness. It stretches into education, science, ecology, economics, etc. It is a stunning opportunity for us in this regard."
Marketing and Communications Manager Jessica Smyser works closely with staff and faculty to vision, plan and implement Academy for the Love of Learning's marketing and communications strategy across all program areas. Location: 133 Seton Village Rd., Santa Fe. For more information, call 505-995-1860 or visit ALoveOfLearning.org.