News Briefs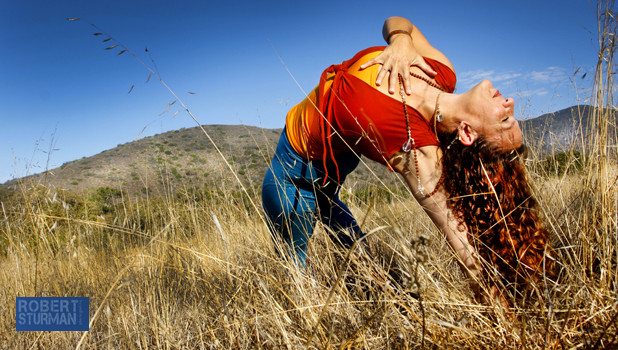 Published on August 1st, 2014 | by Publisher, Natural Awakenings New Mexico
0
Santa Fe Yoga Festival Launches Labor Day Weekend
The first ever Santa Fe Yoga Festival will take place over Labor Day Weekend, August 28 to 31 at Bishop's Lodge Ranch, Resort and Spa in Santa Fe.
The event will be a multi-day celebration of yoga classes with internationally celebrated instructors, daily meditations, dharma talks, hikes, farm-to-table dinners, live music and more. "The opportunity to bring our yoga community together with leading instructors, speakers and musicians in this breathtaking location is truly exciting," says Kurt Young, one of three festival founders. "We know that as a destination, Santa Fe is already a hot spot. And it is the perfect atmosphere for people searching for a chance to reflect, focus on fitness of the mind and body, and connect with others."
For attendees, the festival will be an opportunity for personal growth and community connection as well as the chance to practice with some of the world's great yoga teachers and scholars. In addition to yoga workshops, the festival's offerings will include top musical acts, DJ-hosted pool parties, Vedic chant sessions, Navajo drum ceremonies and kirtan concerts. The festival will welcome presenters from a variety of backgrounds ranging from globally renowned teachers to local favorites, including David Frawley, Tias and Surya Little, Mark Whitwell, Micheline Berry, Shannon Paige, Shawn Parell, Dave Romanelli, Josh Schrei, Sean Tebor, Emily Branden and Jessica Winderl. World-famous photographer Robert Sturman will also be on hand to capture the mix of yogic arts against the backdrop of Santa Fe's enchanting landscape.
The festival will host more than 108 classes and workshops in all. A festival for the entire family. Other activities include spa services, hayrides, horseback riding, mountain biking and pool parties. Kids can also have fun at the Bishop's Lodge Kids Camp, open daily during summer months. A marketplace hosted by festival sponsors will sell yoga-related products, such as books, active wear, shoes, jewelry and art. The festival will also host cooking classes and a farm-to-table dinner for guests to enjoy local organic food paired with wonderful wines from local vintners.
Santa Fe Yoga Festival is committed to spreading love. To this end, a portion of proceeds will be donated to a variety of national and local charities, including the Santa Fe Animal Shelter and Anahata International, a nonprofit bringing trauma-sensitive yoga and mindfulness immersions to places like Rwanda and the West Bank.
Sponsors include The Teahouse, the Santa Fe Reporter, Sense Clothing, The Ark Bookstore, Bishop's Lodge Ranch, Resort and Spa and Breathe OC Magazine.
Location: 1297 Bishop's Lodge Rd., Santa Fe. Cost: Adventure Passes and Fiesta One-Day Passes on sale for $149 and $399, respectively. Tickets are also available for individual speakers and musical events hosted by the festival. To see a complete conference schedule, learn more and to purchase tickets, visit SantaFeYogaFestival.org.