News Briefs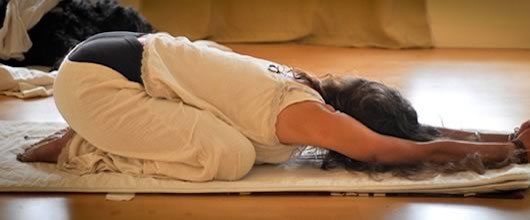 Published on August 1st, 2014 | by Publisher, Natural Awakenings New Mexico
0
Kundalini Yoga Advanced Study Program 
Kirn and Dr. Guruchander, founders of Purest Potential, which operates Yoga Santa Fe, invite the community to explore the teachings of kundalini yoga in their upcoming advanced study program.
The premise is that the soul is encoded with potential, and yogis have identified this potential as the kundalini energy. "Our collaboration during this nine-month immersion training is focused on releasing this kundalini energy, which will give you the autonomy and freedom to consistently manifest your potential," explains Kirn. "Autonomy and freedom show up as you stop indulging in the expression of your resistances, your karmic patterns, the stories of shame, blame and guilt which keep you from your own awesomeness."
According to the pair, these limiting mental and emotional habits need to be unwound, observed and redone, very similar to the myths of the promise of a beautiful princess that needs to be freed from the dragon. "It takes courage to face your dragons, to unwind your stories and to be accountable," says Guruchander. "That it is actually your intention which creates a beautiful life."
Over the past nine years of leading these programs, Kirn and Guruchander, who were personally trained by Yogi Bhajan since 1975, have consistently seen this transformation happen.
Aspects of the program include the study of kundalini yoga, meditation, ayurvedic lifestyle and health practices, Western and subtle yogic anatomy, kirtan chanting, relaxation and yogic philosophy.
"We invite you to re-center around your potential and release all that is inconsistent with your growth and prosperity," says Kirn. "Join us for the transformation of a lifetime."
Yoga Santa Fe will host an informational gathering at 6 p.m. on September 5.
Location: Yoga Santa Fe, 1505 Llano St., Santa Fe. For more information, call 505-982-6369 or visit PurestPotential.com/yoga-santa-fe.