Local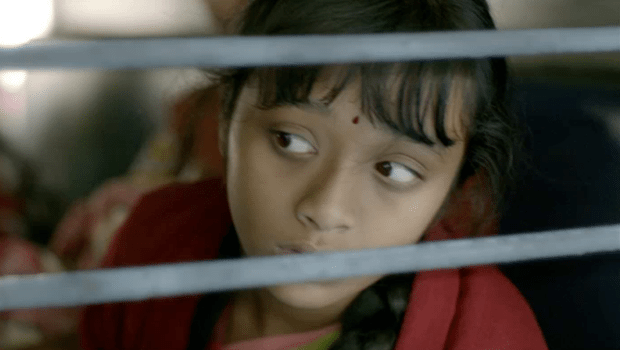 Published on June 30th, 2014 | by Publisher, Natural Awakenings New Mexico
0
Sold: Human Sex Trafficking
by Andrea Schensky Williams
The feature film Sold, directed by Jeffery Dean Brown and produced by Jane Charles, opened the Albuquerque Film and Media Experience (AFME) June 3 at the KiMo Theater and won the AFME Jury Award for Best Narrative Feature.
The true story is based on the award-winning novel by Patricia McCormick. The haunting images will not soon be forgotten by those that saw the film. Sold captured the journey of 12-year-old Lakshmi whose happy but poor childhood in Nepal ended when she landed in a hardcore brothel in Kolkata, India. Her abrupt transition from child to child prostitute turned into a riveting, and at times painful to watch, experience for moviegoers. Niyar Saikia's stunning acting performance brought the story even more to life. The movie was lightened up by occasional scenes of the "children" in the brothel having fun and playing games despite the horrific circumstances.
Seattle's Jane Charles, producer, says she wanted the film to be grounded in authenticity. She and Brown made three trips to India and two trips to Nepal before they started making the film. They met thousands of survivors and went to all of the non-profit groups in India and Nepal to hear their stories. The filmmakers also spent time in the red-light districts. "We wanted to really get a feel for what these girls go through and what the trip was like for Lakshmi," Charles said after making the trips. Both she and Brown realized they didn't want to just make a film, they wanted to make a tool for change. They're now working with non-profits both at home and in India to bring help to sex trafficking survivors. Charles is also now the co-founder of Stolen Youth, a non-profit that raises money and awareness for sexually exploited kids.
The film succeeds in opening viewers' hearts. For updates, visit Facebook.com/SOLDmovie. The movie trailer can be viewed at SoldTheMovie.com/media.
Agencies in the U.S. and New Mexico that focus on child trafficking are:
PolarisProject.org – PDF titled "Recognizing the signs of childhood abuse" available at bit.ly/KPcFCZ
AllFaiths.org, Albuqerque
505GetFree.org. Santa Fe
U.S. Department of Health & Human Services – View the informational human trafficking video titled "Look Beneath the Surface" at bit.ly/1nlBxOh.
For more information and donations, visit the above websites. May the sharing of the film and information create awareness in our very own community, whether at local schools, neighborhoods or children we may encounter. Their innocent voices need to be heard. Every child and adolescent deserves to be given a new chance.