Local Insights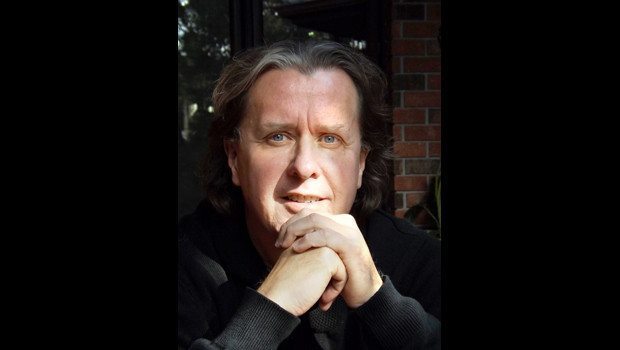 Published on June 30th, 2014 | by Publisher, Natural Awakenings New Mexico
0
Anybody Can Write a Book in a Weekend
by Tom Bird
I know, the title to this article sounds strange, if downright not ludicrous. That is, of course, if you haven't experienced this so-called literary miracle firsthand, as I have hundreds of times.
Yes, in fact, over the last three years, everyone that has attended one of my Write Your Best Seller in a Weekend Retreats has finished their books, and 11 of those that did so went onto become #1 Amazon bestsellers so far this year alone.
And the population that we have drawn from for my retreat included the young (8 to 18); the more mature; those that were highly educated; those whose primary education had come through living out the mysteries of life; experienced authors as well as aspiring writers; those of great acclaim as well as those that hardly anyone knew; and those that came to the retreats with well-formed ideas as well as those that had no idea what they were going to write about.
They completed their books.
Now by sharing this with you, I am not trying to sell you on my retreats, no matter how fabu- lous and life changing they may be. INSTEAD, I AM TRYING TO SELL YOU ON YOURSELF. For I am no miracle worker. You are the miracle just waiting to happen! I'm just the guy that brings your attention to the fact that you have a door that's dying to be opened. Directs you to it. Points you in the direction of the lock that has kept you penned (no pun intended) up way too long by inappropriate education or advice, or whatever, and helps you find the key, which you already have in your possession, to open it.
That's what I do and that's all I do—plus a little hand holding, of course, but you are the miracle, the one just waiting to happen. And if I do anything at all, it's by helping to bring that divine fact to your attention.
So how do you know if you have a book knocking at your door just dying to be set free? Before I answer that question, just let me say that, according to an article in The New York Times, 81 percent of Americans are just like you and thus feel as if they have books trapped inside of them that they have to get out. So you're in good company.
Okay, back to you. You know if you have a book knocking at your door if you relate to any one of the following three situations, meaning you are: 1) visited consistently by an oftentimes sporadic urge to write; 2) obsessed by reading; and 3) others have urged you to write.
If you have been visited by any of the aforementioned, what can you do about it?
Write right. What do I mean by that?
The truth is that the only reason that you haven't been able to write right is because you have sim- ply, but innocently, been taught to go about the writing of your book in a backward fashion. So what can you do? Get the information you need to write it right. Once you acquire that info, you will see that the writing of your book will become the natural art form that it was meant to be. And as soon as you put that into place, you will see that your book will come uncontrollably pouring out of you like the other authors I have had the pleasure to work with, and you will complete your book in as short of a period of time as a weekend.
Besides a variety of free videos of my lectures and CDs that are available on my website, TomBird. com, I will be offering free lectures on this exact topic and how to get your book on bestseller lists on Au- gust 13 and 14 in both Albuquerque and Santa Fe. Join me. I'd love the opportunity to share for free with you the knowledge I have spent my life acquiring and to see you succeed as the author you were always meant to be.
Upcoming retreats and classes
All classes can be attended for free but advance registration is a must. Prices for retreat can be found at: TOMBIRD.COM. To register, call 928-203-0265 or email Info@TomBird.com.
August 13, 6 p.m. to 8 p.m. – BODY OF Santa Fe
Write Your Best Seller in a Weekend Class – Free to the first 20 to register.
August 14, 10 a.m. to 12 p.m. – BODY OF Santa Fe
Three Months to the Best-Seller List Class – Free to the first 20 to register.
August 14, 6 p.m. to 8:30 p.m. – Nativo Lodge, Albuquerque
How to Write Your Best Seller in a Weekend. Free class.
September 26-28 Nativo Lodge, Albuquerque
Write Your Best Seller In A Weekend Retreat
October 17, 6 p.m. to 8 p.m. – BODY OF Santa Fe
20 Minutes to Get Over Writer's Block Forever Class – Free to the first 20 to register.
October 18, 3 p.m. to 5 p.m. – BODY OF Santa Fe
How You Can Make 7 Figures Through the Writing/Publication of a Book Class – Free to the first 20 to register.