News Briefs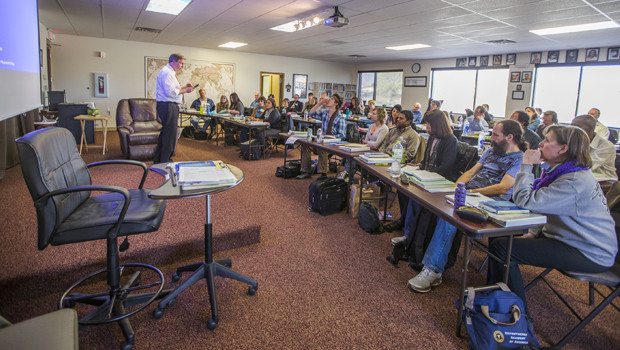 Published on May 31st, 2014 | by Natural Awakenings Publishing Corp.
0
Starts June 9 – Hypnotherapy Academy of America 500 Hr. Certification Course
The Hypnotherapy Academy of America in Albuquerque is pleased to announce a 500-hour Accelerated Hypnotherapy Certification Course beginning June 9.
"Have you ever wondered why you keep ending up in the same old rut in life? Same relationship—different face? Never enough money?" asks Academy Director, Tim Simmerman Sierra. "Everyone holds beliefs at the subconscious level that influence the way we show up in the world. You may notice there's an old tape looping around in your mind like a critical parent: 'You can't win' or 'You'll never amount to anything.'"
According to Sierra, the reason affirmations have little to no effect on some people is that the origin of the belief had such a high emotional impact that something more than just an affirmation is needed to neutralize it.
A hypnotherapist with comprehensive training can facilitate true healing through uncovering the root cause, bringing it into awareness in a way that allows for a new positive belief to replace it. "After hypnotherapy, clients report that they feel a huge weight has been lifted, and they're finally free to be who they were meant to be," says Sierra.
"Hypnotherapy can improve the quality of every aspect of a person's life—from sports performance to astounding results when coupled with conventional medical treatment. The good news: world class training is available right here in Albuquerque," adds Sierra.
Fall classes will start September 15.
Location: 2132 Osuna Rd NE, Ste. B, Albuquerque. For more details, call 505-767-8030 or visit HypnotherapyAcademy.com.