Local Insights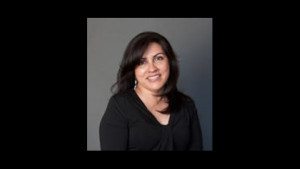 Published on May 1st, 2014 | by Natural Awakenings Publishing Corp.
0
Ultherapy: The Beauty of Sound
Ultherapy, a relatively new procedure in the United States, is now available through Aesthetic Boutique Medical Spa in Albuquerque. Belinda Mori, RN, an aesthetic practitioner since 2008 and the owner of Aesthetic Boutique Medical Spa says, "I am happy to announce Ultherapy technology to my practice. This non-invasive eyebrow, neck and chin lift has been the talk of shows such as Good Morning America, Extra, The View, Entertainment Tonight, The Today Show and 20/20 with Barbara Walters."
After years of practicing aesthetic medicine, Mori believes she has finally found the fountain of youth wrapped up in this small machine. "Ultherapy is the only non-invasive treatment approved by the FDA for lifting the skin on the neck, chin and brow that stimulates the growth of new collagen deep within the skin," she says. The production of new collagen occurs over time, so results become more apparent over three to six months. The procedure takes about an hour for most patients, and there is no downtime. For average patients the results can last for up to 18 months or longer.
Belinda Mori, RN, specializes in medical aesthetics for men and women over the age of 50, as well as skin of color. Her services include Botox, laser resurfacing and filler treatments. Location : 4263 Montgomery NE, Albuquerque. For more information, call 505-401-5395 or visit AestheticBoutiqueMedspa.com or Ultherapy.com.