News Briefs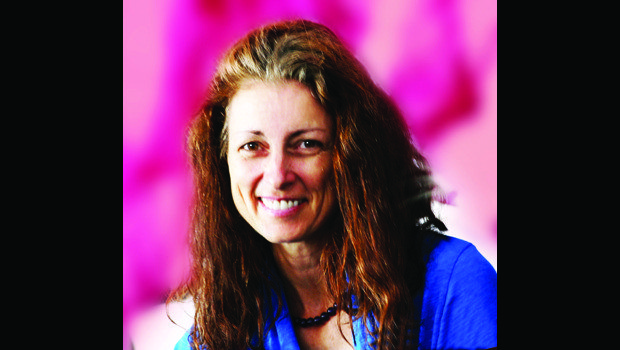 Published on May 1st, 2014 | by Natural Awakenings Publishing Corp.
0
June 27 – The Healing Concert by Wah! at BODY of Santa Fe
Wah!, musician and spiritual seeker who travels the world singing and expanding sacred intention, will perform The Healing Concert at BODY of Santa at 8 p.m. on June 27.
The Healing Concert is an invitation for healing and relaxation.  The lights, hand-made by Randy Johnson, move slowly, making random patterns on the ceiling and walls.  "The music moves slowly too: words, songs, loops and affirmations help you relax, slow down your breathing, and slow your thoughts," says Wah!  "You heal from a place of wholeness, so the music and lights are carefully designed to help you feel whole. You are a perfect being in a perfect world."
When Wha! was a teenager, she met a woman who was dying of cancer. "She went each week to see Sri Chinmoy play his flute at St. John the Divine," recalls Wha!  "I went with her a few times to New York City.  I was 14 years old.  Sri Chinmoy played his flute. That was it; that was the program, you went in and sat, and he played his flute. The Healing Concert is similar to what I first experienced with Sri Chinmoy who simply stated, 'Everything you need is contained in this music, close your eyes and receive'."
Wah! wants concert attendees to understand it's okay to be in silence and it's okay to receive.  "It's perfectly natural to rest, to reconnect with yourself, to begin again," she says.  "There are many examples of it in nature but sometimes we lose connection with Mother Nature, especially in urban settings.  I want you to feel your connection to life – to breathe, to dream, to appreciate the sun, moon and ocean, and to synchronize with the rhythms and natural beauty all around you."
According to Wah!, harmony starts within but not everyone can go right into a state of deep relaxation.  "It's not like you can come into the concert straight from rush hour traffic, sit down and experience the healing of your life. There are layers that have to come off. Some people don't even know that there are layers," explains Wah! "You move through layers of thought and settle into a meditative place within yourself.  You start with the breath because it is your inner companion, your first connection to life. It's what you do when you shift gears (sigh), it's what you do when you begin.  After breathing for a few minutes together, you are free to sit, relax, enjoy the lights, take in the music, and be with yourself. The Universe expands and contracts, life goes up and down, seasons change, we change. At the end of the concert, we distribute flower petals you can take home, place in your garden or give to someone who needs healing."
The Healing Concert is offered in special locations throughout the year.  Wah! shares that it creates community and brings harmony to Mother Nature.  "It's something we can do together and it's easy," she says.  "We just need you to take a few moments out of your life to join with others and create it."
The Healing Concert coincides with the release of Savasana 3: Natural Beauty, Wah!'s latest in a series of CDs created for relaxation. "Savasana is a Sanskrit word meaning 'posture of stillness.'  Some people say, 'I can't relax.  I can't sleep.'  I'm like, 'Great, come to the Healing Concert and just breathe, be in the space.'  Can you close your eyes? Yeah?  Good, then you should come. It's an honor to help people move into a state of relaxation and self-acceptance."
Location: BODY of Santa Fe, 333 W. Cordova Rd., Santa Fe. Visit WahMusic.com.