Environment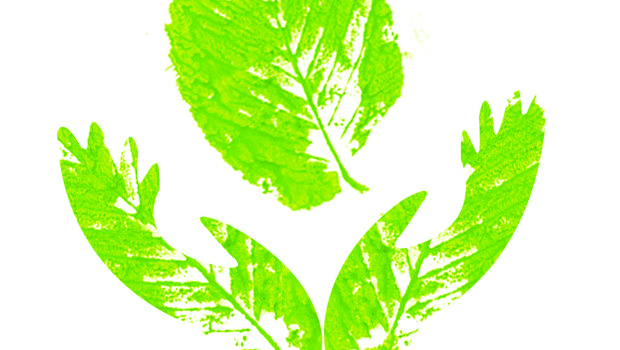 Published on April 2nd, 2014 | by Publisher, Natural Awakenings New Mexico
0
Celebrate Earth Day 2014
Reduce, Reuse and Recycle to Renew the Health of Our Planet.
Whether already an activist or still struggling to sort recyclables, we all have a prime opportunity during the week of April 22 to renew our individual and
collective pledge to tread more lightly on the planet.
"Environmentalism touches every part of our lives, from what we eat to what we wear to what we breathe," says Earth Day Network President Kathleen Rogers. "Learning about where our food comes from or how a product is made can be fun," she continues, "and awareness is the foundation for action."
More than a billion citizens have already registered their acts of green through the organization's website; this year, the campaign seeks to engage a billion more. Suggestions range from the personal, such as pledging to stop using disposable plastic, to the political, in calling our congressional representatives to reestablish a tax credit program for renewable energy.
With an estimated two out of every three people on Earth expected to be living in cities by 2050—straining water, energy and transportation systems—Earth Day Network has chosen Green Cities as this year's theme. Advocates are calling upon cities to invest in smart grids, overhaul outdated building codes and increase public transportation options.
U.S. success stories helping to lead the way include Chicago's Solar Express program, using incentives to drive solar installations, and New York City's pedestrian plazas, designed to replace urban gridlock with open space. Denver's low-income South Lincoln neighborhood is also getting a makeover with its green public housing community that boasts a platinum-certified Leadership in Energy & Environmental Design building. Its energy efficiency and water reuse systems are reducing resource consumption by up to 40 percent. Plus, bicycle lanes in roads and expanded access to city bus and tram systems decrease traffic-related pollution.
Visit EarthDay.org to pledge a personal act of green, find a volunteer opportunity or learn more about the re-greening of urban communities around the world.
Help  New Mexico celebrate its progress toward sustainability at  these local Earth Day 2014 events:
MONDAY, APRIL 7
Earth Prayers Qigong
6-7pm. Apr.7, 14 & 21
Introductory Qigong classes
Hooper Hall, SF Waldorf School.
505-989.8505
SATURDAY, APRIL 19
Coronado State Monument Spring Clean Up Day
10am
485 Kuaua Rd. Jemez Pueblo
505-867-5351
Native Plant Walk
2-4pm
Ampersand Sustainable Learning Center
Hway 14 between Santa Fe and Albuquerque
SUNDAY, APRIL 20
Earth Day Hike at Jemez State Monument
10am. A hike up Oak Canyon (a.k.a. Church Canyon)
Info 575-829-3530.
National Parks Week April 20 – 28
Free admission to El Malpais, Chaco Canyon, Bandelier, & the Petroglyphs National Monument.
Nominal parking fee
La Montanita Coop Earth Festival
10am-6pm
3500 Central SE
505-217-2027
Fruits of the Earth 2014
12-9pm, Apr. 20, 12-6pm, Apr. 21.
Anasazi Fields Winery
26 Caminos de los Pueblitos, Placitas.
TUESDAY, APRIL 22
Green Chamber Earth Day Celebration "Promoting Resource Conservation & Management"
10am-1pm
Presented by the New Mexico Green Chamber of Commerce, The Nature Conservancy, City of Albuquerque , Sierra Club – Rio Grande Chapter, Wild Spirit Wolf Sanctuary – who will bring a wolf to the event, Avian Ambassadors – who will bring raptors, Bosque School, Alternative Energy Companies, and special guests including Congresswoman Michelle Lujan Grisham and State Land Commissioner Ray Powell.
Hotel Andaluz, 125 2nd Street NW, Albuquerque
Grand Opening – The Living Room
10-6pm.
924 Juan Tabo NE, Ste. F, South side of bldg.
Aseara Cote, 505-288-2233 or Leslie Martin, 575-770-4467
SATURDAY, APRIL 26
Sixth Annual Earth Day Celebration at Aztec Ruins
10am-2pm.
84 County Road 2900, Aztec.
505-334-6174, xt. 230
BioPark Party for the Planet
10am-2pm
2601 Central NW, Albuquerque
505-768-2000
National Junior Ranger Day
10am-3pm
Petroglyph National Monument
6001 Unser NW
Contact ranger Larry at 505-899-0205 x338
City of Albuquerque Open Space Recycled Art Fair
10am-4pm, Apr. 26&27
Open Space Visitor Center
6500 Coors Blvd. NW, Albuquerque
505-897-8831
Earth Day at the Railyard
12-4pm
1611B Paseo de Peralta, Santa Fe
Contact Griet Laga, Arts of Nature,
griet@artsofnature.org or Railyard Stewards
505-316-3596