Business Profile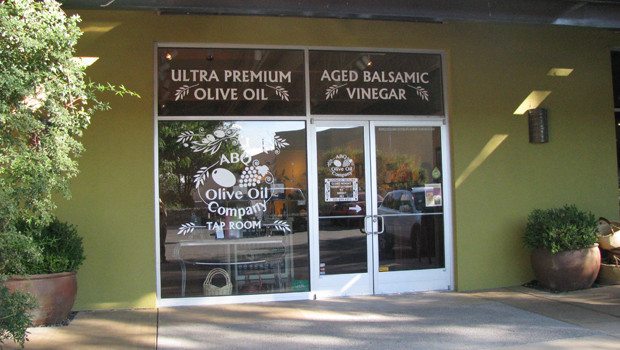 Published on March 1st, 2014 | by Natural Awakenings Publishing Corp.
0
Enhance Your Next Meal
Carol and Ralph Campbell, owners of the ABQ Olive Oil Company, have lived and worked in New Mexico since 1986. However, during their travels a few years back they discovered a tasting room that changed their concept of gourmet foods and salads forever. "We could not get it out of our heads how amazing true extra virgin olive oil and aged balsamic Vinegar could and should taste like," recalls Carol. "We bought our first bottles while in the Midwest and never turned back."
The taste was not the only thing the pair learned to love. "We also learned about the health benefits we gained when cooking and baking with these products," says Ralph. "There was just one thing missing—a store close to home!"
The Campbells decided to open a store in Albuquerque so they could share their knowledge and products with the community. "We, along with our friendly talented staff, will help you choose just the right combination of extra virgin olive oils and balsamic vinegars for your next meal," explains Carol. "We also will share cooking tips, storage tips, menu ideas and recipes so you can learn how to incorporate these wonderful products into your kitchen regime."
ABQ Olive Oil Company also carries a wide variety of sea salts, organic herbs and spices, egg-less pasta, and soaps and moisturizing creams. "We carry Himalayan salt blocks and cookbooks for those who love to experiment with different cooking techniques," says Ralph. "Our walls are decorated with amazing art from local artists, which are also for sale."
Those in search of a unique gift will enjoy the store's selection of gift boxes and hostess gifts.
"We pride ourselves in offering you the highest quality and freshest selection at very affordable prices," adds Carol. "Come join us and taste for yourself—you too will be hooked on the oil and the vin!"
Location: 10700 Corrales Rd. NW, Ste. E, Albuquerque. For more details, call 505-899-9293 or visit AbqOliveOilCo.com.