Calendar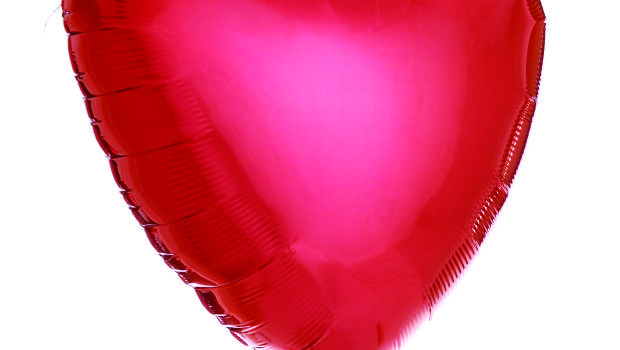 Published on February 3rd, 2014 | by Publisher, Natural Awakenings New Mexico
0
March 2014 – Plan Ahead
SATURDAY, MARCH 1
Purpose, Passions and Possibilities Workshop − 12:30-5:30 pm. Lost your passion or need new inspiration and direction? Join professional presenters and facilitators in this fun workshop to get clear and get going! For more information and to register go to www.inspireuseminars.com or call 505 603-1037
Earth Renewal Ceremony with Maria Yraceburu − 1-4pm. A ceremony facilitated by Native author and Tlish Diyan da'igoti. A day focused on creating positive relationship to the Earth and Ancestors by immersing people in a simple day spent in a sacred way. Donation. Potluck lunch following ceremony. Taa-naash-kaa-da Sanctuary, 119 Mira Sol Dr, Las Vegas, NM. 505-414-1583.
SAT, MAR 1 & SUN, MAR 2
Carlos Castaneda's Tensegrity Workshop − Beginners Intro., Sat, 9:30-10:15am. Workshop, Sat., 10:30am-10pm & Sun., 10am-5pm. Open to newcomers and seasoned practitioners and will be guided by Renata Murez, student of Carlos Castaneda, Florinda Donner-Grau, Taisha Abelar & Carol Tiggs. A special preparatory assignment will be given upon registration. Please sign up early giving you plenty of time to complete. $325. Contact Llewellyn, 505-428-8793. sftg@bmi.net or cleargreen@cleargreen.com.
MON, MAR 3 & TUES, MAR 4
Carlos Castaneda Tour to Chaco Canyon  − Mon., Full Day- 10pm, Tues., Full Day- 5:30 pm. Workshop & 1-Day Tour (Monday to Chaco) $410. Workshop & 2-Day Tour (Monday to Chaco and Tuesday to Bandelier) $485. Contact Llewellyn, 505-428-8793. sftg@bmi.net or cleargreen@cleargreen.com.
WEDNESDAY, MARCH 5, 12, 19, 26
The Super Supported Spring Cleanse − 7-9pm. Emilah Dawn DeToro, M.E.D. CPC, and Kristin Rabai, DC. Feeling unmotivated, tired or stuck? Spring is a perfect time to lighten the toxic load of the body and increase your energy. This month-long journey starts with reducing toxins in your food and environment, culminates with in a 3-5 day liquid fast, and finishes with a new, lighter you. $300. The Source, 1111 Carlisle Blvd, SE, Albuquerque. 505-217-1720.
SUN, MAR 7 – TUES, MAR 9
Wave Energy Evolution Workshop: Change Your Reality with The Infinity Wave − Santa Fe Soul will host internationally known Hope Fitzgerald. Join her to learn the Infinity Wave, a channeled, higher dimension energetic that will help you to create the reality you desire. Santa Fe Soul Sun Room, 2905 Rodeo Park Dr, E, Santa Fe. 505-474-8555. www.santafesoul.com.
SAT, MAR 8 – SAT, APR 19
Wise Women's Group − 6 sessions of 3 Gestalt Coaching Groups and All Day Equine Retreat. Small Gestalt coaching group to assist in creating effective ways to let go of stress, anxiety, past trauma, and lead a life of meaning and purpose. All Day Equine Retreat will follow your group coaching experience. $297. Healing through Horses, 21074A Hwy #84, Abiquiu, NM. 505-685-0596. Judy@healingthroughhorses.com.
SUNDAY, MARCH 9
Women's Empowerment Circle − 2-4:30pm. In celebration of International Women's Day, come together in a powerful gathering of wise women. Sisters sharing an afternoon to experience the depth, vision, and limitlessness of the divine feminine within. Afternoon will consist of kundalini yoga, meditation, deep breath work, group sharing and processing and sound healing. $20. Yoga Santa Fe, 1505 Llano St, at Pinon, Santa Fe. 505-982-6369. www.yogasantafe.com.
SUNDAY, MARCH 9
TURTLEWOMYN Moon Lodge with Maria Yraceburu – 1-4pm. TurtleWomyn's Moon Lodge offers a sacred container to slow down and listen to the Sacred Mother earth. Through ritual and talking circle, we share the expressive ways of womyn, and nourish our souls. $25-$35 sliding scale. Buena Vida Physical Therapy, Grand Ave, Las Vegas, NM. 505-414-1583.
SUNDAY, MARCH 23
Community Friendship Drum Circle with Maria Yraceburu – 1-4pm. Come celebrate community in Las Vegas with our Friendship Drum Circle, facilitated by Maria Yraceburu, founder of Yraceburu EarthWisdom. No experience necessary, and all ages and levels are encouraged to participate. Hosted by New Moon Fashions. Sapello, NM. Call for directions 505-414-1583.