Business Profile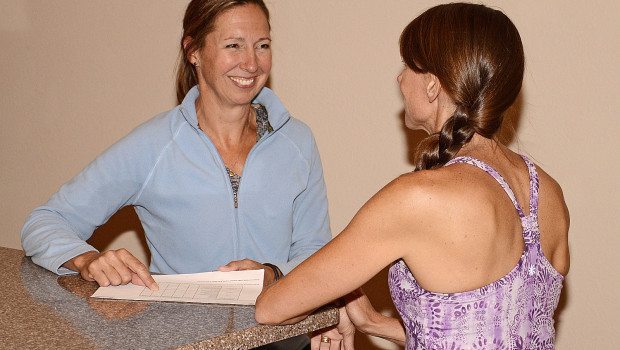 Published on February 2nd, 2014 | by Natural Awakenings Publishing Corp.
0
Yoga Therapy: It's a new, but very old thing
Dr. Laura Vanderberg is a yoga therapist, new to Santa Fe.  She helps people heal by employing the tools and teachings of yoga along with her toolkit of other modalities.  "Yoga therapy is a new, yet old field; the foundations of yoga therapy are as old as yogic philosophy itself," says Dr. Vanderberg.  "As people age and the warranty on their parts begins to wear out, yoga therapy offers a complementary approach for healing."
Yoga therapy can provide ease from symptoms, improve overall outlook and well-being, and promote the body's natural ability to heal.  Dr. Vanderberg has been specifically trained to work with people who have chronic health issues such as diabetes, hypertension and high cholesterol, osteoarthritis and osteoporosis, fibromyalgia and other autoimmune diseases, Parkinson's disease and multiple sclerosis, as well as trauma-related disorders and other mental/emotional issues.  She also works with people who need injury recovery and/or prevention.  "I work one-on-one with clients, beginning with an in-depth health review, and together charting a course to wellness that works, designing a plan that fits into a person's lifestyle," Dr. Vanderberg explains.    "It doesn't require lengthy time obligations to attend classes, but it does require a commitment to taking responsibility for one's own health."
When someone is ready to take that step, Dr. Vanderberg is there, compassionate and encouraging, helping to heal. Appointments are available during the weekdays. Evening appointments are also available.
To schedule an appointment, contact Laura at laura@scienceholisticenterprises.com.