Business Profile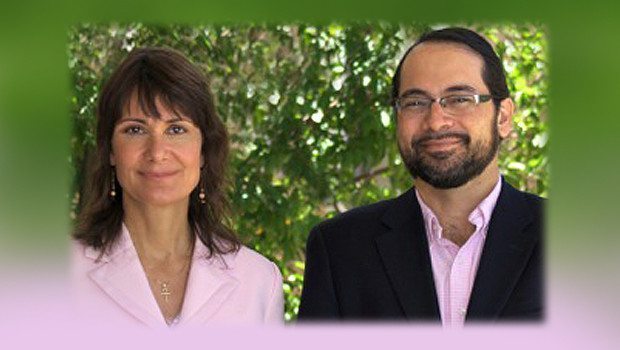 Published on February 2nd, 2014 | by Natural Awakenings Staff
0
Transform Heart Disease in 30 Days
Yes, amazing and true, chelation therapy "helps clear blocked arteries like Drano clears a clogged pipe." – Anchorman Dwight Lauderdale, ABC News describing Dr. Heilbron's work.
Dr. Roy Heilbron, MD, star of the hit documentary film on chelation, Unleaded, original researcher of The South Beach Diet and author of three books Healing Heart Disease with Chelation Therapy, The 30 Day High Blood Pressure Cure, The New, Revised 30 Day Diabetes Cure, has discovered a program so amazing that the father of Holistic Medicine, Dr. Norm Shealy, MD, has called it "the most advanced program in the world."
The program, called the Jump Start Program, can help those with high blood pressure, poor circulation, high cholesterol, chest pains, arrhythmias and leaky valves. "This new, FDA-approved treatment reverses heart disease, prevents strokes, prevents heart attacks and prevents surgeries," says Dr. Heilbron. "A thirty-one million dollar study just completed by the National Institutes of Health and published by the American Medical Association shows without a doubt the amazing power of chelation therapy."

"For years I suffered from high blood pressure, high cholesterol and chest pains. Now I feel great." – Bill
The Jump Start Program combines chelation therapy, EWOT (Exercise with Oxygen Therapy) Extreme 02, Heartmath, EECP (Enhanced Extracorporeal Counterpulsation), FIR (Far InfraRed) Sauna, crystal healing bed, massage, and "Get To the Root" counseling to activate and increase your own body's stem cells 800 percent, increase oxygenation 20 times, and increase circulation many times over. "Your blood pressure will return to normal. Your cholesterol will return to normal. Your heart failure will go away. Your circulation will return to normal. You will be able to get off your prescription medications. If you are serious about getting well, now is the time," says Dr. Heilbron.
I.V. Chelation: A mix of EDTA (a powerful antitoxin), high dose vitamin C (7,000 mg), thiamine, B-12, heparin, magnesium and bicarbonate (to reverse acidity).
EWOT: Exercise with oxygen therapy for 15 minutes. Tissue oxygenation is the key to healing. It enables a person to exercise without feeling tired.
HeartMath: A computer-based biofeedback system to reduce adrenaline release and rebalance the autonomic nervous system.
EECP: Enhanced Extracorporeal Counter Pulsation. This FDA-approved machine gently squeezes the legs creating healing of the arteries and oxygenation of the body, flushing of the liver, and oxygenating the brain in a unique way.
BioCharger: The BioCharger device stimulates the body on a cellular level in order to increase health and well-being.
FIR Sauna: Far infrared sauna for 15 minutes. Far infrared heat helps a person to secrete toxins much faster than a regular sauna.

Angelique Hart, MD, and Roy Heilbron, MD, have a clinic located at 1530 Bishops Lodge Rd., Santa Fe. For more information on the program, call 505-983-1293 or email Heilbron@mac.com. Visit Youtube.com/user/drroyheilbronmd?feature=watch.