Inspirations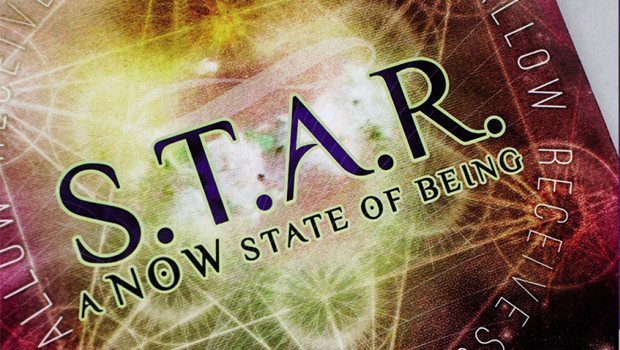 Published on February 2nd, 2014 | by Natural Awakenings Publishing Corp.
0
S.T.A.R. – A Now State of Being -Technology Meets Spirituality
Technology is now connecting star seeds, around the planet in creative ways, to dream the new earth into being. Join an international community, in a sacred virtual space, to explore a simple yet profound philosophy, S.T.A.R. (Surrender, Trust, Allow, Receive). FREE online discussion groups are using the philosophy of S.T.A.R. as a foundation for coherent conversations. On the calls, one can explore how to be the fascinated observer of life's experiences, according to award-winning author Nina Brown, a cum laude graduate of Bryn Mawr College, Bryn Mawr, Pennsylvania.
Each session presents 10 video participants, including guide Brown, and an unlimited number of virtual viewers and audio listeners who can listen in. It's a safe, nonjudgmental space free of personal promotion focused on graceful speaking and listening that provides room for new, like- minded friendships and communities to form. Users can register to be either a video participant or listener/observer.
"S.T.A.R. is so beautiful. Simple but very effective."

Anonymous
Brown, author of the books Return of Love to Planet Earth: Memoir of a Reluctant Visionary and S.T.A.R.: A Now State of Being, is currently co-authoring with Kristy Sweetland the forthcoming S.T.A.R.: The Fascinated Observer's Guide. This monthly, Brown will be joined by her co-author and publisher, Ja-lene Clark, in a S.T.A.R. Circle broadcast to discuss "S.T.A.R. Wisdom: I Am Worthy… Be The Love" to celebrate in February, Saint Valentine. Sweetland, a certified professional coach, has a master's degree in transpersonal psychology from the Institute of Transpersonal Psychology, renamed Sofia University, in Palo Alto, California. Clark helped develop both S.T.A.R. books through her publishing company, Gather Insight.
Users can also view past recorded video gatherings, participate in book discussion groups and receive newsletters at ninabrown33.com/community-star.