Local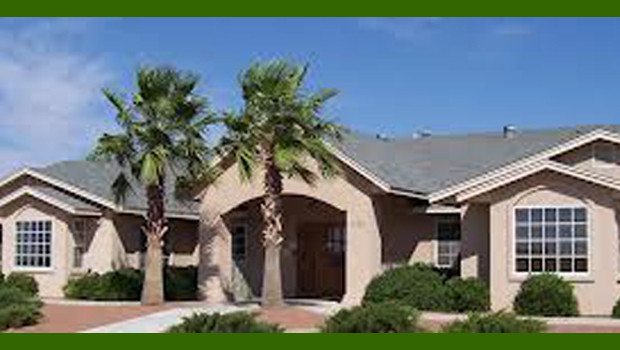 Published on February 2nd, 2014 | by Natural Awakenings Publishing Corp.
0
Just another Love Story
There are lots of words that come to mind about Alzheimer's.  Love, gratitude and joy aren't always the first ones that show up…  But in almost 15 years of working with elders and families facing this process, I have seen love, gratitude and joy over and over.  Because of the work I do, the names in these stories are omitted. Maybe the impossible part would be finding any one story among so many love stories.  In the midst of great forgetting there are deeper memories; memories of holding hands, laughing, tending babies, pride in one's children, the spark of romance, the companionship of pets, friendship and love.   All of the events large and small that make us human still live inside when one faces this thing called dementia. There are many stories within the story of Alzheimer's.  The stories become a victory over disease and a joyful reminder of who we all really are.
Here are a few simple stories.
He was tall, tanned with big brown eyes and thick white hair.  He loved music, dancing and animals of all kinds.  Every morning he read the New York Times, every evening, he watched over his small group of chickens, peacocks and goats.  He was a businessman who turned gentleman farmer.  He loved to talk and was always in charge.  He was in his nineties.  She is tall, slim, and blonde, with perfect cheekbones talks constantly and laughs almost as much.  She loves people, music, clothes, dancing and life.  She believes in love.  She is in her seventies.  A friend of theirs takes credit for introducing them.  He says with pride," I introduced my ex-wife to her new husband.  They are perfect."  Their friend is maybe not totally clear about the who and how of the introduction, but is right about them being perfect.  They light up the world around them.  Did I mention that they both were facing Alzheimer's disease?  Does that really matter?
He was able to spend the last few months of his life deeply in love with this beautiful lady.  They both got to forget about forgetting and remember dancing. Holding hands, kissing good morning and good night and most of all true deep connection became the way to pass the day.  They brought joy laughter and gossip to the entire house.  She gets to remember him.  "He was a good man…kind…my man" The lady's eyes fill with tears but she smiles broadly at the same time.  She gets to remember loving and being loved.  That memory may become hazy but the sense of being loved will not.
Two years back, there was the year of new babies.  Six babies entered Santa Fe and our home.  It is amazing to watch a group of elders melt around a crawling baby.  During a rainy, grey afternoon a daughter sat down to visit mother.  Her baby sitting on the rug under the loving eyes of five elderly ladies and one gentleman with a small elderly dog (another story), the seven of them watch the baby with compliments and laughter.  The daughter is a new mother with two other young children and a full time job.  Here in her mother's home, the home everyone in the room helped create, this tired sometimes overwhelmed new Mom fell asleep holding hands with her own mother.  For several minutes that seem timeless, the only sounds are a giggling baby, soft cooing , rain on the roof and the sleeping of an elderly dog and a young mother who are both snoring.  All is at peace for a time.
Several years ago, I woke up in the middle of the night to a ringing phone.  There have been many such calls in my life since.  A lady had stopped breathing.  As always I got dressed and drove to be there, to call the family, to be present. I worried about bad weather, the caregivers, the family and the lady who had left us.  There are so many stories around the end of life, there is also so much quiet.  This story started with a ringing telephone in the middle of the night and ended with two caregivers telling me the most beautiful story…    They stepped into a dim room to a whispering voice saying, "Come here".  One sat on the bed next to a very thin, very elderly lady who had barely spoken in years, the other caregiver stood near the head of the bed.  Our lady breathed deeply and in a clear, strong voice stated.  "Thank you.  I love you."  She then took a soft breath, closed her eyes and stopped breathing.
So much is made about what we lose with Alzheimer's that we often forget the people in their love, innocence, clarity and enlightenment. I am deeply grateful each day for the elders and families that I have the honor to work with every day.  This time of year there is calling to remember those who we love and learn from.  I wonder if I have taken enough time to honor and learn from the special people around me.  I can only hope that my last thoughts in life will be:  "Thank you."  "I love you."
Ruth Dennis is the Social Services Director at Sierra Vista Alzheimer's Community, located at 402 East Rodeo Rd. in Santa Fe. For more information, call 505-986-9696.