Feature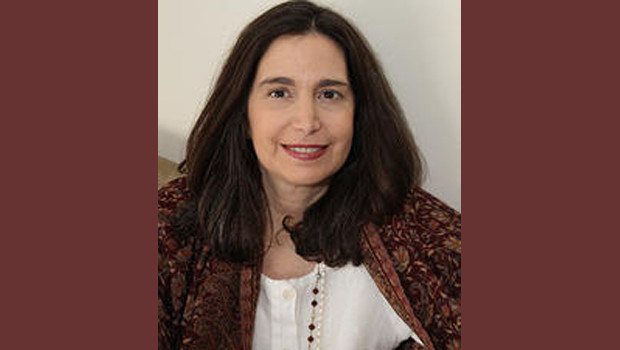 Published on December 2nd, 2013 | by Natural Awakenings Staff
0
Awakening Humanity – Ananda Mayi & Jonathan Crews
Awakening Humanity starts with each being taking responsibility for their own spiritual potential to awaken to their expansive nature as Love. In spiritual terms it means awakening the consciousness within—awakening to the awareness that is behind all that we think, feel and perceive. It is the constant, never-changing reality behind all the fluctuations and changes that our mind engages in. This reality behind the mind and what it perceives is our infinite and eternal Self, our Divinity.
Personal growth is not a process of growing into this universal Self since we always were and always will be that awareness. The path or journey that we embark upon is simply becoming aware of what we've always been—the silent, eternal witness to this multitudinous creation.
Our journey of growth begins with understanding that our purpose for incarnating into this physical body is to realize that we are limitless beings who are having a human experience.
Most of us think of ourselves as limited human beings; vulnerable, fearful and generally lacking so it's hard to imagine that there is a part of us that is truly perfect and unbounded. Both ancient and modern sages and seers tell us that this, is in fact, the case. They speak of the Pure Consciousness that is within each of us is, in fact, the underlying source of all existence. Its nature is Absolute Truth and Bliss. Love is the quality of this Pure Consciousness that holds the creation together in infinite connectedness.
It's fascinating that modern Quantum Physics sees life in a somewhat similar way. They speak in terms of a Unified Field that is the absolute ground state of existence. They describe it as the unified source of all the force and matter fields in creation (all material reality). They also use the term infinitely correlated to describe how everything is connected within this underlying reality. Knowing the Unified Field allows one to know any aspect of creation. Once a light has been brought to the issue of our spiritual purpose, then the question is how do we awaken to the depth of our Divinity.
One profound way to awaken to the reality of who we are is through meditation. Meditation has been recommended by every spiritual philosophy and religion since time immemorial. By allowing the mind to relax out of the more superficial active levels of awareness, we naturally merge with the silence of the true Self. Relaxing the mind is the key, and those who have a regular meditation practice begin to integrate their more perfect selves into their everyday lives. There are hundreds of scientific studies that show how life improves physically, mentally, behaviorally and socially as a result of the mind coming in contact with its source in consciousness. The benefits are not just spiritual in nature. They are practical in nature. It has to be that way. There is no separation between Spirit and matter.
There are other ways to access this higher consciousness. Being associated with a true spiritual master, Sat Guru or Avatar is a powerful way to enliven the truth within us. Such a person knows the truth of who they are and experiences it as an all-time reality; a full incarnation of the Divine.  They are here to help others complete their journey to Self-Realization. Be careful you have aligned yourself with the highest of beings, God in Body. In the company of an Avatar one is profoundly transformed and their Grace, Love and guidance is constantly with you.
The greatest benefit of awakening consciousness to our Divine origins is allowing our highest Self, to effortlessly manifest our lives with endless Grace. This process of Awakening is natural to humanity's evolutionary process; it is our true purpose for being embodied. The desire for this awakening is possibly the most profound vehicle for its realization. Awakening Humanity truly starts within, with our movement from the personal to Love itself.
Shakti Night at Santa Fe Soul is held the first Tuesday of each month. Learn divine consciousness raising techniques at this free event. For more details, visit awakeningtothedivine.com for more information.