Business Profile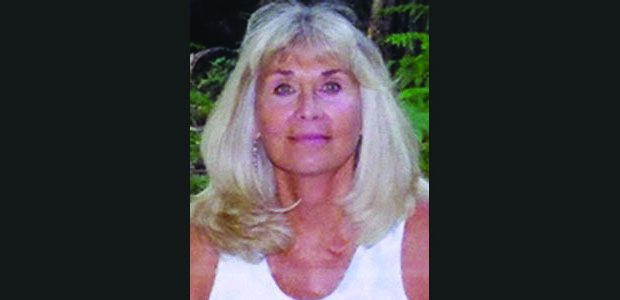 Published on October 31st, 2013 | by Virginia Ellen
0
The Medicine of Love
In a near death experience, Virginia Ellen was infused with the wisdom, power and truths of Divine Love by Jesus. Virginia Ellen, mystical healer, author and workshop leader, is the founder of Sacred Heart Yoga and the Medicine of Love. She provides a clear demonstration of the attainment of her wisdom and teaches from a place of "going there first" to show the way.
The energy of Ellen's words echo in the body creating the Spin of Ascension. This transmission causes the cells to vibrate at an accelerated speed.
How the Medicine of Love Began
Virginia Ellen was requested to become a massage therapist by Jesus. "He explained that this would open doorways to his divine plan for me," says Ellen. So she followed the divine plan, completed her training, and became certified.
Once she had completed her training, Jesus announced that she would begin to offer Spiritual Massage. "No knowing how this would all unfold, I told those attending a weekend workshop in Seattle about this new interaction with Jesus," she recalls. Her very first client was a gentleman who had an ankle injury that just would not heal. Ellen began her massage routine and when she got to his right angle Jesus appeared. "To my amazement, Jesus was immediately in the cause of the injury which was an argument with the gentlemen's boss," says Ellen. "My client was holding onto unexpressed anger and upset." Jesus then proceeded to teach Ellen how to clear this energy and return the very cells to harmony.
Teaching from Jesus
Erase the false belief in the consciousness of those you administer to. Erase the false belief and the sickness vanishes.
The Medicine of Love is the medicine of Unconditional Love. It is through the Miracle of Love that one heals, rejuvenates and regenerates the human form. "Through the Medicine of Love you will discover how to love yourself into wholeness," assures Ellen.
Through her training with Jesus, Ellen now reads beliefs and emotions in the unconscious mind and body that hinder happiness and fulfillment, and then she helps her clients dismantle these feelings and beliefs. She transmits a Sacred Code of Love to her clients. In divine depth each word spoken awakens and transforms the mind, heart, body and soul.
"The Medicine of Love brings harmony to your entire being, untying and untangling you from past feelings and thoughts that have kept you bound to old behaviors and attitudes," says Ellen. This leaves the individual free from the past and ready to attract what they truly desire.
For more information, call 760-218-7822 or visit ReprogrammingTheUnconsciousMind.com.
Testimonials
Her miraculous light sends forth the highest and best
for anyone blessed to be in her presence. ~ Masa, Honolulu, HI.
Virginia gave my heart an area to open up and to free the fear
that bound me to old behaviors. It is a powerful therapeutic experience. ~ Mary, Manhattan Beach, CA.
Your reprogramming opened in me the love, courage and strength
to fulfill my purpose.  ~ Ramona, Seattle, WA.