Conscious Eating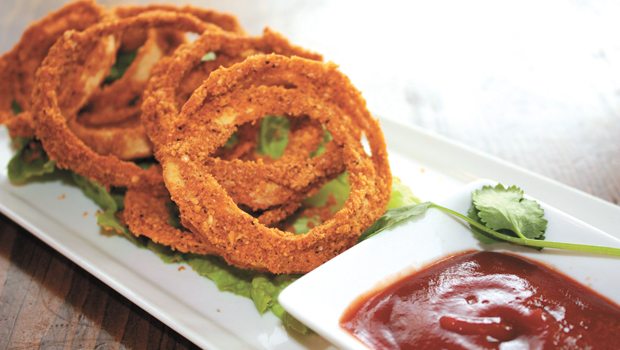 Published on October 1st, 2013 | by Stefanie Zehnder
0
What does it mean to Eat Raw?
You've seen the marketing, scanned the magazine headlines, overheard the conversations at the Co-op and now it's time for you to learn just what raw food means. Spoiler alert—it's a lot more than rabbit food!
The Motivation
Your culinarily progressive friends have most likely told you that when food is heated, much of the nutritional value is lost. This is because enzymes like amylases, proteases and lipases that aid in digestion of all the other nutrients are destroyed at high temperatures.
When on raw diets, many people experience weight loss, boosts in energy levels, enhanced mental clarity, better sleep and clearer skin. Beyond having easy metabolic access to nutrients, raw foodies seek clean sources of food, gravitating to organic foods and avoiding processed, dyed and artificially preserved foods. Not a bad side effect.
The Definition
Simply put, raw food is food that has not been heated over a certain temperature, usually no higher than 108 to 118 degrees, but the temperature varies depending on the source. Within that category is a shocking range of accessible and yummy eating. Beyond raw veggies and fruits, some raw foodies consume raw dairy products like raw milk and raw cheese, even raw meats such as sashimi. By learning to soak nuts, sprout grains and ferment food, you will enjoy flavors and textures you thought a raw food diet would miss. Regardless of how you interpret "raw" the surprising news it that the meals are as satisfying and sustaining as they are fresh and good for you.
Try It
Ready to try it at home? Here's a fun introduction to raw food to share at your next house party:
BODY Cafe's Raw "Fried" Onion Rings
Prep Time: 10 Minutes
Serves 4
1 large sweet onion cut into rings
First coating:
1 cup ground golden flax seeds
1/2 cup ground cashews
1-2 tsp paprika
Himalayan salt and fresh ground pepper to taste
Second coating:
4 Tbsp olive oil
2 Tbsp water
Himalayan salt to taste
Dip each onion ring into the first coating, then the second coating and again into the first coating. Place coated onion rings on mesh screen and place into dehydrator for 8-14 hours at 108 degrees (or until crispy).
If the cost of entry is too high for your kitchen (a dehydrator, food processor, high-speed blender and a little extra time will certainly help), then visit restaurants based on raw food values, such as the BODY Café located at 333 West Cordova in Santa Fe.
BODY begins with raw oils and nuts, organic spices and seasonings and sourcing the cleanest produce and meats available and creates adaptable options from that starting point. By curating a thoughtful pantry, BODY offers busy diners a simple solution at meal time. Easy and savory starting points are the Raw Pizza ($14.95) and the Raw Enchilada ($14.95). Whether you're 100 percent raw or simply incorporating smart values into your omnivorous diet, BODY's vegan-based menu is easy to customize and crowd pleasing.
"Our recipes provide the same great flavors, but transform unhealthy foods into healthy meals," says BODY owner Lorin Parrish. "They pack in flavor and provide that satisfying crunch to fulfill the tastes you crave in a nutritious, healthful way that is as good for your body as it is for your taste buds. "