Feature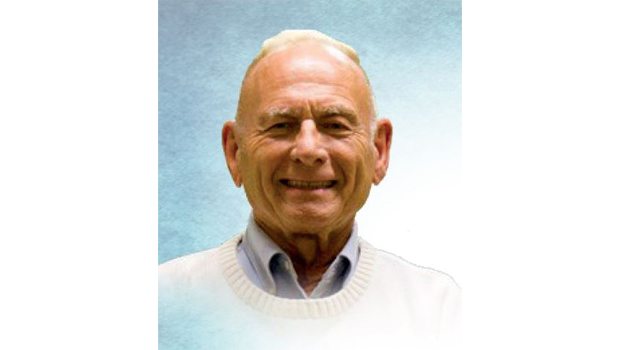 Published on October 1st, 2013 | by Bill Tinsley
0
Nov. 16., Dr. Norm Shealy – Unity Spiritual Center, Albuquerque,
Today we are in such a hurry that it is easy and very tempting to opt for drugs and surgery instead of carefully examining the options that can lead to optimum health. It is also easier for doctors to match symptoms to conventional cures. What is far more difficult is to examine health from the holistic standpoint of body, mind and spirit.
C. Norman Shealy, MD, PhD, is a neurosurgeon, psychologist and founding president of the American Holistic Medical Association. For over three decades, he has been at the forefront of alternative medicine and alternative health care. He holds 10 patents for innovative discoveries in medicine, has published more than 300 articles, and has authored more than 24 books. He is the co-founder of the American Board of Scientific Medical Intuition, and perhaps the world's foremost medical expert on medical intuition.
I recently got the opportunity to interview Dr. Shealy. During our time together, he discussed diet and exercise; two major health factors in America. His minimum daily recommendation was 30 minutes of physical activity and five servings of fruit and vegetables. He stated the fact that everything is energy and explained many different approaches for getting the body and the mind in harmony with the spirit. This included the relationship between energy and disease, and between sacred rings, acupuncture, free radicals, aging and optimum health. He also discussed gems, crystals, aromatherapy, biogenics and his favorite detox—castor oil packs. He talked about the responsibility of patients to take charge of their own health care. The better we understand the options available to us, the better choices we can make.
Suggested reading:
In 90 Days to Self-Help, Dr. Shealy gives a step-by-step guide to mind and body harmony through diet, vitamins and exercise. One of the most informative sections is the guidance on how to relax.
Energy Medicine is a complete manual to better health with an emphasis on energetic healing approaches. Dr. Shealy incorporates alternative and holistic therapies and offers a practical guide to 10 medical approaches.
In Medical Intuition, Dr. Shealy explains the role of the physician and the medical intuitive in making an accurate diagnosis. Dr. Shealy first visited the Association of Research and Enlightenment (A.R.E.) in 1972. He described Edgar Cayce, the founder of A.R.E., as the greatest medical intuitive ever. For many years there was little medical verification of Cayce remedies. Today that is changing due to the efforts of Dr. Shealy and other like-minded physicians who are doing the clinical testing required to validate Cayce procedures.
Dr. Shealy will visit the Unity Spiritual Center Albuquerque on November 16. For more information, call A.R.E. headquarters at 800-333-4499 or Wanda Barrows at 505-890-0878. Learn more about Dr. Shealy at NormShealy.com.