Publisher's Letter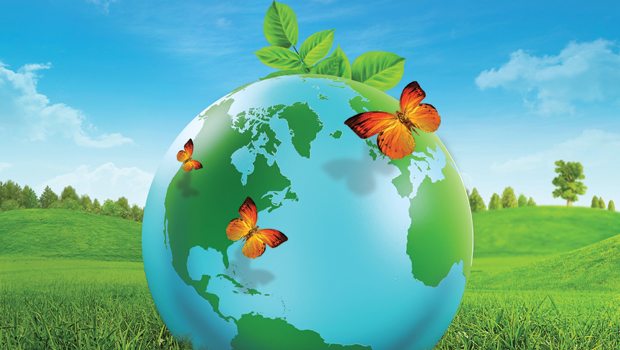 Published on September 30th, 2013 | by Publisher, Natural Awakenings New Mexico
0
October 2013 Publisher's Letter
Thousands of lives have been disrupted or severely damaged by the perpetual rains of September. Our hearts go out to the people in Colorado and elsewhere afflicted with devastating flooding. Locally, I hear that such wet weather is unusual for New Mexico; here the rain has been a blessing of replenishment to our diminishing water table.
Any unusual weather pattern tends to catch people off guard and unprepared; they prefer to have some warning. Christine MacDonald's feature article, "Easing Earth's Rising Fever," lights up our existing and coming global warming predicament. Optimists maintain that if we change our consumer behaviors, many environmental impacts can be slowed and even improved over the next 10 years—but only if we act now.
I suspect we all consume more resources than is wise and we can cut back starting today. I am grateful for the research scientists and other innovators working diligently to provide effective means toward a sustainable quality of life with continued choices and options. It's comforting to know that we are not facing this challenge alone; remember that it takes a village and every member is able to make a difference.
As individuals all of us can participate in all kinds of recycling, donating unused items and being mindful of our water consumption. We can also actively join in Sierra Club programs and local MeetUp eco-groups.
Business owners can connect with the New Mexico Green Chamber Of Commerce (nmGreenChamber.com) or the New Mexico Environment Department (nmenv.state.nm.us) to learn about local initiatives and how their businesses can go green.
To advocate for planetary health on a spiritual basis, join or create a group of like-minded souls to meditate and visualize a circle of white light around your community. We already have Planetary Cities of Light in New Mexico in Mount Shasta, Santa Fe and Taos. What an opportunity for Albuquerque! Google "Group of Forty, Planetary Cities of Lights," for information on this movement, founded by David Miller, of Prescott, Arizona. Science experiments by The Institute of Noetic Sciences, co-founded by former astronaut Edgar Mitchell, in Florida in 1973, have shown how the energy of group meditations can influence and shift matter and consciousness. For inspiration, watch the Blue Jewel Movie trailer.
Current kudos go to the New Mexico Green Chamber for their recent UPCycle Fashion Show showcasing student models wearing their own beautiful designs made from recycled materials (photos at Facebook.com/NaturalAwakeningsNewMexico). Props too go to the Northern New Mexico College-El Rito for their efforts toward becoming a green campus.
Please email your sustainable and spiritual initiatives and resources to Publisher@NaturalAwakeningsNNM.com. We'd love to share them via Facebook and Twitter.