Fit Body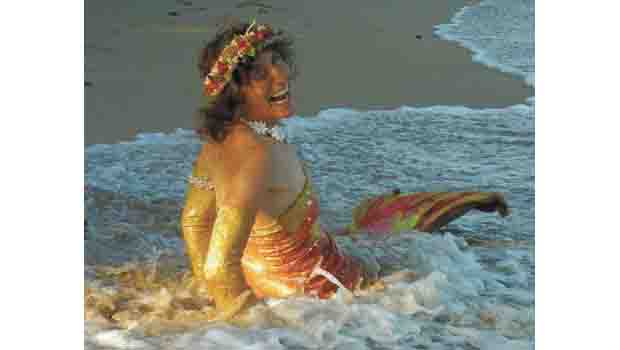 Published on August 30th, 2013 | by Natural Awakenings Staff
0
Swim Fitness – by Ellen Kemper
What's a great overall fitness activity for anyone of any age? Swimming! Swimming burns 50 percent more calories than land-based activity because of water density. It's great for all body weights and shapes, and perfect for pregnant ladies because water buoyancy reduces body weight by 90 percent, eliminating stress on the joints. It's a full body sport, exercising both the upper and lower body, using most of the body's muscles.
Age is irrelevant when it comes to swimming. In fact, as older folks forego long hikes, snow skiing, and other strenuous full body exercises, they can increase the length and intensity of their swim time. Santa Fe residents Irna and John Perry, now 78 and 82, swim 45 minutes every day. They've ditched the sweaty gym for the cool and refreshing pool. In Santa Fe, pool entry fees range from $3 to $6 with no gym memberships required.
There is a catch. Most swimmers were not taught to swim correctly, especially baby boomers who learned to pull and kick themselves through the water. Swim instruction, such as Red Cross and Master Swimming, focuses on competitive swim styles designed to swim fast for a short distance. A more efficient and graceful way to swim is the Total Immersion Swimming technique introduced in the 1970s by Terry Laughlin.
Pulling and kicking causes resistance and fatigues the limbs. It is more relaxing and beneficial to slither through the water, like a fish, even when swimming the crawl stroke. Unlike fish, humans need to figure out how to minimize the drag caused by limbs. It's a combination of balance, propulsion and streamlining.
Bodyalignment is extremely important to avoid injury, especially to the neck and shoulders. Swimmers can properly align their spines by looking down at the pool bottom. To gain better balance, hand placement should be at shoulder width. Too many swimmers cross their hands in front of their head which narrows their stability and decreases propulsion. The hands can accelerate propulsion by entering the water at the goggle level and completing the stroke underwater. Streamlining is enhanced by finding the glide with one shoulder out of the water and minimizing the kick. Many more details of this technique are described by Terry Laughlin in his many books and videos available at TotalImmersion.net.
It is worth investing the time to un-learn swim habits that may cause fatigue and soreness. For adults who never learned to swim, it is not too late to enjoy the best exercise for an aging body. It's the opposite of "no pain, no gain." It feels joyful, yet the core muscles, heart and lungs engage in a thorough workout. Anyone can do it, it's simply technique.
Ellen Kemper, aka Mermaid Ekena, is a swim instructor and owner of Mertail Fitness LLC in Santa Fe. Clients' ages range from 18 months to 93 years. For more information, visit ComeSwimWithMe.com.