Fit Body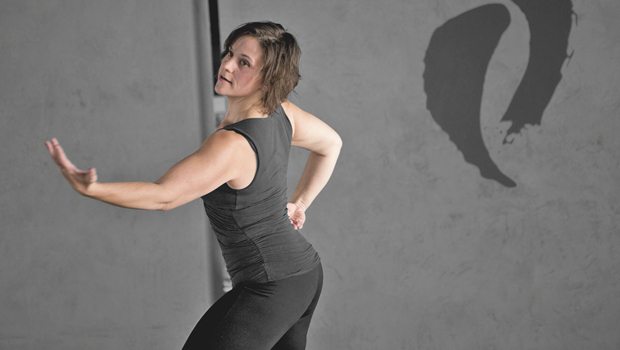 Published on August 30th, 2013 | by Stefanie Zehnder
0
Experience Life-Changing Results through Nia
Written with Sarah Weiler
Want to feel confident and at home in your body?
Nia is a sensory-based movement practice that draws from martial arts, dance arts and healing arts: a spirited dance that empowers its students to reconnect their minds with their bodies (NiaNow.com). Students across 45 countries dance barefoot to 55 minutes of soul-stirring music. Every class offers a unique combination of 52 moves that correspond with the main areas of the body: base, core and upper extremities. The classes seek to shape and bring an element of consciousness to the way you feel, look, think and live.
Nia has a passionate following. Its devotees speak boldly to its transformative power in their spirits and their bodies. Nia instructor at BODY of Santa Fe (BodyOfSantaFe.com), Sarah Weiler's story is especially striking.
Weiler spent her childhood and young adulthood overweight. Her parents put her on diets when in grade school, and by the time she entered high school, Weiler had done Lean Cuisine, Weight Watchers and Jenny Craig. All before turning 14 years old. Weiler was at her heaviest in her early twenties. More than overweight, she was morbidly obese. "I was completely disconnected from my body, and my body followed that disconnection by gaining more and more and more," she says.
At the age of 24, she made a very private decision to begin the process of living a healthy life. She ate differently and exercised, and the weight started to come off slowly and naturally. "I did find a connection to my body through yoga but it wasn't until I moved to Santa Fe and took my first Nia class at BODY that my body-mind-spirit-emotion connection felt truly activated," she says. "As with many Nia converts, I was addicted immediately."
Kelle Rae Oien (International Nia Teacher of the Year 2013) was her first teacher and mentor, and through her guidance and passion for Nia, Weiler discovered her love for it. "I was about 20 to 30 pounds heavier than I am today and my body continues to change," she says. "The truth is that yes, Nia is a kick-ass workout that can change your body and life, but there is so much more. I believe that what has caused the most dramatic change for me is the realization that I am incredibly lucky to be in this body and to finally feel body-love."
In stark contrast with her younger years, Weiler is finally joyful in her body. "The moments that I can look into a mirror and feel genuinely happy to be in my body are transformative," she says. "That is the joy that shines through, that makes people say, 'There is something different about you,' or 'I didn't recognize you at all.' I am a different person. Now 100 pounds lighter (and counting) than I was at 24, I continue to tone my body and lose weight. But it is the body-mind-spirit-emotion connection that changed me."
Join students across the globe who have experienced holistic transformation through Nia. BODY of Santa Fe offers Nia classes seven days a week taught by Sarah Weiler and Kelle Rae Oien.
"Without the full spectrum of what Nia offers me from the inside-out," Weiler concludes, "I would not be where I am today: teaching Nia, sharing the joy of this beautiful practice and helping people change their own bodies and lives just as I did mine. I am so incredibly lucky to be in my body."
Location: 333 W Cordova Rd., Santa Fe. For more information, call 505-986-0362 or visit BodyOfSantaFe.com.