Spotlight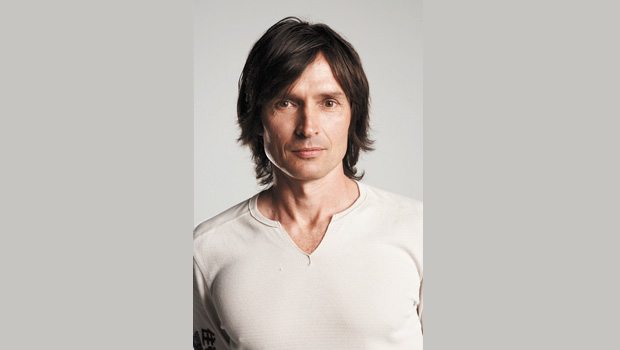 Published on August 30th, 2013 | by Oleg Bouimer
0
Demystify Russian Sports Massage by Oleg Bouimer – Interview Iwona Iwaniuk
This system of massage was originally designed to help Russian elite athletes to reach the edge in their sports performance, needed to dominate the world's sports arena. Now, the history of the Olympic Games during the Soviet era shows that Russians had achieved that goal! The interesting fact is that when those Olympians would return back to Russia, they would be awarded a medal of recognition of their successful performance, while their massage therapists would be receiving the same medal! This is how highly was massage therapy recognized in the former Soviet Union, – as one of the key elements contributing to the athletes' success!

Where did RSM originate and how? Who developed it?
It was a collaborative effort from many scientists and medical doctors, working extensively on both testing what had been developed in other countries and creating their own techniques and protocols.In other words, many systems of massage therapy developed around the world have end up contributing to this process.The Russian exercise physiologists and sports medicine physicians have been working intensively to find an "edge" for their elite athletes ever since the beginning of the 1900s. The first book on sports massage was published in 1906, by a Russian scientist, professor Zabludovsky. The research studies in this field had gained the speed and depth under the Communist regime in the former USSR. Since 1924 the teaching of sports massage became mandatory in all physical education institutions. 
Is it only for athletes and high performance people?
RSM has a very wide range of applications, which should be both recognized and utilized by general public as well as professional athletes.   It is  equally effective with fitness enthusiasts as it is with business people or prematuarly born babies. All groups requiere different approaches and goals. For fitness it serves the purpose of injury prevention and/or minimizing the soft tissue damage (as a result of a physical overload), while, instilling the sense of well-being.
For business people, who live stressful lives, with long flights, climate and time zones changes RSM offers effective tools of mobilizing, enhancing and balancing the functioning of all organs and systems of those individuals. An babies, who arrived too early, fast-speed, energetic application of massage strokes done with only one or two fingers, would stimulate, mobilize and enhance the development of those babies, ultimately, saving their lives! 
What are the differences comparing RSM and other techniques? Are there any secrets?
All protocols for RSM were kept as a top secret during the Soviet regime. Only  with the fall of the former USSR, they have started becoming available for the general public. The major differences are based on the fact that RSM is a scientifically based system, where every protocol of treatment was designed, tested and clinically proven. It is the most complete, all-encompassing system, where every type of soft tissue, time of application and its duration, order of strokes, amount of pressure, etc. was addressed.  Both of these factors are making this unique system of massage therapy the most acutting edge. For example, how to increase the work capacity of  the fatigued skeletal muscles 5-7 times,  or how to decrease the muscle soreness next day after vigorous exercises/competition., etc. There is a protocol for each of the issue. Clearly, it is very different from the general effects of massage therapy.
Why RSM is so popular among celebrities and high profile people?
RSM has gained its popularity among celebrities and high profile people due to its effectivnes.  Clearly, a lot had to be done to get to this point in recognition of RSM, as far as educating everyone on how beneficial to health and training  this unique system is and – what is even more important –  delivering quick results with each session.Interestingly enough, movers-and shakers in Hollywood have quickly realized that, because of their crazy hectic schedule at work, there was a need for a type of massage that would be both taking the edge of the stress from the hours before and preparing to deal with the stress during the hours after. In essence, RSM has become the perfect solution to thigh performance and quick recovery.
And why is it so little known among the rest of the population?
In my opinion, it comes down to the nature of massage as a very private activity. You could read about celebrity trainer, make-up artist, hair stylist, photographer, Pilates instructor, chef, etc., simply because they have made celebrities look and feel better. Thus, celebrities talk about them, media covers them and general public learning about them. RSM therapists, on the other hand, also make celebrities look and feel better, but it has been kept private. Once again, it is just the nature of this business (massage, not limited to RSM).  
Can you list some of the most important benefits of reciving RSM?
RSM leads to restoring and maintaining a proper body alignment, while keeping the normal anatomical length of the skeletal muscles and their normal resting tone. As a result, less energy is needed to both supporting the body and going through the motion. RSM effectively restores the balance between the sympathetic and parasympathetic systems, leading to the proper functioning of the inner organs and systems in the human body. RSM unloads the cardio-vascular system by reducing the peripheral vascular resistance, which, in essence, saves the heart by preventing its hypertrophy (growing in size).

Apparently there are only 2 people in US certified to teach RSM.
As far as certifying people to teach RSM, it is an important step in the process of reaching more massage practitioners with this educational offering. And I am working on it also by coming to teach in Santa Fe. I would like to create a demand for classes to be offered to practitioners  anywhere in the world. 
Who are your clients?
Once again, based on the nature of my work (massage therapy), this information has to be kept private. That is why when I was interviewed by editors from different national magazines in the past, they had to contact some of the clients they knew I had and ask their permission to be mentioned as my clients. As a result, the names of Tatiana Von Furstenberg, Steven Meisel, Amber Valletta, Ringo Starr and Barbara Bach  had appeared in print. Nevertheless, I could tell you that, thanks to the 'word-of-mouth' phenomena, I do have a long list of the biggest names in sports, movies, television, fashion, performance arts, music and everything in between!
Clearly, my intention is to use all my connections to bring the benefits of RSM to the general public!

Oleg Bouimer, MA, CMT, CPT has been on the cutting edge of both sports training and massage therapy for sports-related injuries for over 30 years. With an impressive range of experience as a researcher and rehabilitation specialist, he is the foremost expert in this most advanced system of sports massage therapy available in the world. Originally from the Ukraine, where he was an Honors graduate of the State Institute of Physical Education, he has worked extensively with elite athletes in the former USSR and with NBA, NHL and NFL athletes in the USA. Oleg continues to work with celebrity clientele and remains committed to continued research and education, by way of his non-profit organization, the Global Wellness Institute. Most recently, Oleg was appointed as the Head Massage Therapist and Rehabilitation Consultant for the Russian Olympic triathlon team.