Fit Body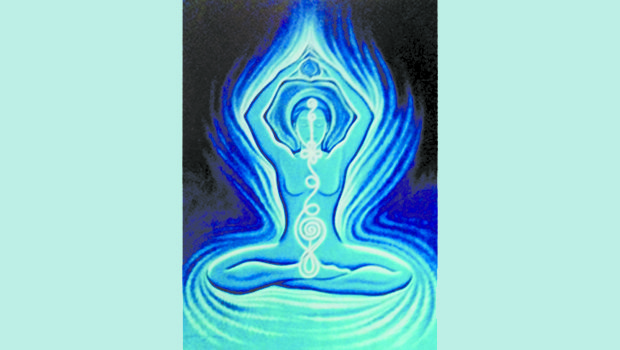 Published on August 30th, 2013 | by Natural Awakenings Staff
0
YOGA Profiles
Yoga Santa Fe
Yoga Santa Fe is a community where participants can develop a meaningful and effective Kundalini Yoga practice through group classes, private lessons, workshops, retreats and teacher trainings. All activities at Yoga Santa Fe revolve around the principle that self-illumination and happiness are everyone's birthright and through the practices of Kundalini Yoga one can live to their highest and purest potential.
Kundalini Yoga classes offer movement, breath (pranayam), sound (mantra), dance and meditation to help relieve stress, increase vitality, balance the mind, and uplift the spirit. Kundalini Yoga is a powerful and effective practice for people of all ages and abilities.
Kundalini Yoga is not a religion. It is a sacred ancient science. It's a practice that can help you be the best you can be by directing you to your inner guidance for self mastery.
"Kundalini" is simply energy. It is the energy of awareness. To awaken Kundalini means to dissipate blocks in one's being, allowing for greater flow of energy. As blocks are cleared, trapped energy is released, and pathways are opened. Kundalini then is able to flow freely for healing, nourishing, rejuvenating and balancing the body's systems.
Overall, Kundalini Yoga supports the process of dissolving blocks of the past, allowing the infinite to shine through into the present. Practicing Kundalini Yoga can help practitioners re-pattern their mind and body and live a life of health, happiness and wholeness.
GRD Health Clinic, situated in the same building, offers chiropractic care, Yogic Energy Healing, massage and colon hydrotherapy.
Location: 1505 Llano St., Santa Fe. For more information, call 505-982-369 or visit YogaSantaFe.com.
Balanced Life Yoga
Anyone can do yoga! Balanced Life Yoga in Albuquerque offers hatha yoga, Pilates, meditation and active senior yoga classes.
"No matter where you're starting from—insomnia, fatigue, overweight, or pain—yoga can help," says studio owner and yoga instructor Donna Damazyn. "Unlike pills, yoga is all natural, and side effects are actually pleasurable! You see, yoga will definitely get your body moving, and you may actually get some nice side effects, such as a more relaxed you, or even a more motivated you—depending on what you need."
Balanced Life Yoga specializes in helping people of all types. "It is a myth that you must be flexible to do yoga," says Damazyn. "You will gain flexibility through yoga, but you will also lengthen, strengthen and breathe new life into your body. We've seen people come in with tight bodies, and just by coming once per week, they get more flexible, have better posture, and improve problem areas, such as sore knees."
Class formats include gentle, beginner, mixed level and active senior. The studio is offering a new student special: $35.00 for one month of unlimited classes. "Beyond that, we have reasonable rates, including two classes each week that are just $5.35 for the walk in rate," adds Damazyn.
Location: 1449 Eubank NE, Albuquerque. For more information, call 505-220-1084 or visit YogaABQ.com.
Dahn Yoga
Dahn Yoga is a mind-body practice that combines the ancient wisdom of Ki energy training with modern techniques to maximize the brain's functioning.Created by Ilchi Lee in 1980, Dahn Yoga as we know it today has something for everyone. The various exercises and workshops offered fit into a comprehensive program called Brain Education System Training.
The purpose of the practice is to develop the human body and brain to realize their ultimate potential. Dahn Yoga is based on a universal philosophy and affirms any religious path or object of worship. It is an experiential system of attaining truth through body and mind awareness.
Through diligent practice, Dahn Yoga practitioners can create a healthy body, clear mind, dignified character, and bright spiritual nature that is not learned but realized. Most importantly, Dahn Yoga is taught with the belief that peace can be found internally through the body and brain, and then will be naturally expressed externally for the benefit of all.
A Dahn Yoga class is invigorating, fun and accessible, but most of all, effective. Classes can help one feel more energetic, improve a great variety of health conditions, and create an enhanced sense of well-being.
Location: 6300 San Mateo NE C#, Albuquerque. For more information, call 505-797-.2211 or visit Dahn Yoga.com.