Inspirations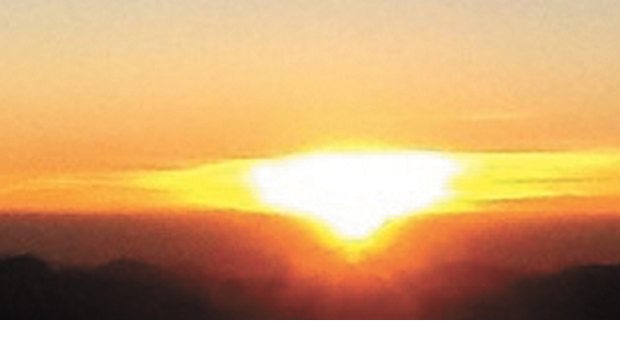 Published on August 30th, 2013 | by Natural Awakenings Staff
0
Awakening the Heart Seminar Offered Monthly
We seem to be hearing a lot about Awakening these days.  The term is used quite frequently in the human potential movement to promote a great variety of products and programs.  That Awakening is "in the air" seems to point to a deeper dynamic happening in the collective consciousness of the planet.  Most of us feel we are on the cusp of something new, of a paradigm shift for humanity that will allow us to see ourselves in a new light.
What we are awakening to is actually not something new but something that has always been there, throughout our lives, throughout our history as a species, in fact, dating back to the big bang and beyond.  We are awakening to the clear experience of our true nature as infinite, unbounded, immortal consciousness.
Those are big words but what they imply is a simple, fundamental truth.  The truest aspect of who we are, beyond the often chaotic activity of the mind, is a still place of abstract inner knowingness that has no boundaries on what it can comprehend, does not end when the body dies and is always in possession of the truth.
This silent level of consciousness is one and the same as the intelligence that orchestrates the unimaginable complexity of the entire universe.  It binds us together in a perfect intimacy.  When we project our thoughts and actions from this place of Oneness with Divine Intelligence, our desires are fulfilled with minimum effort and, at the same time, they support the evolutionary unfoldment of the rest of creation.
It is interesting to note that the energy this universal intelligence uses to inform all of life of its essential, unified nature is Love.  Love is the magnetic force, the glue that holds all of creation together, drawing everything into an infinitely connected whole.  Since this Oneness is our true nature, Love must also be an intimate aspect of who we truly are.
What prevents us from functioning from Love, from this union with the genius of Nature, is our egoic mind.  The ego obscures the experience of the boundless consciousness within and our pure potentiality. It holds us in a false and limited state of identification with objects, and gives us the illusory perception of separation from the rest of life.  This separation is what creates the sense of fear and it is this fear that is the source of all suffering in life.
Awakenings is an organization dedicated to helping us make this transition from fear, isolation and lack to the realization of our Divinity, our eternal connection to the source of all life.  It is this that we, individually and collectively, are waking up to at this time in the history of humanity.
The processes that Awakenings offers help us raise our consciousness and wake up from the illusion of separation.  They resolve suffering and allow us to live more in the deep peace and profound realization that we are all connected in this unified field of Love and Oneness.
The Awakening process is taught in four successive levels that address the various aspects of Divinity: Love, Bliss, Truth and Supreme Consciousness.  The different levels of Awakening that are offered build upon each other and broaden our spiritual nature and bring wisdom, grace and ease to our daily life.
The first level being taught is the Awakening the Heart seminar.  This is a day of transformative blessings, meditations and energetic transmissions designed to heighten our consciousness, remove blocks, open our hearts and awaken our true essence within.
This starts at 10:00 am and ends at 6:00 pm with breaks for lunch and snacks.  The cost of this one-day seminar is $150.  The Awakening the Heart seminar will be offered monthly at Santa Fe Soul.
As a service to the community, we are offering some of these blessings and energetic transmissions for free to the public on the first Tuesday of each month.  This offering is called Shakti Night at Santa Fe Soul.  If you would like a taste of the Awakening the Heart seminar, please join us for the next Shakti Night on Tuesday, September 3rd.
Live as your True Nature!
Come, Enjoy, and Celebrate Life!
Live as Love!
Awaken the Heart!
The True Purpose of Life is to Realize Your Divinity
For more information about an Awakenings write info@awakeningtothedivine.com