Current Edition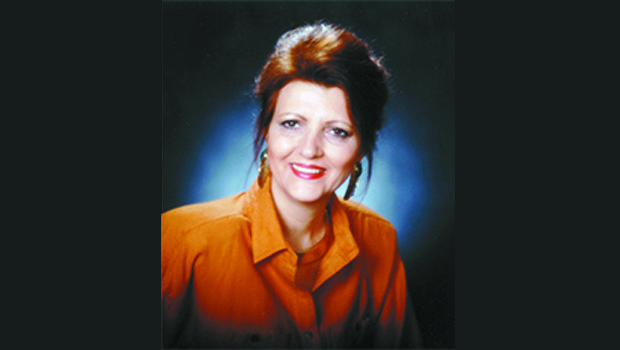 Published on August 30th, 2013 | by Natural Awakenings Staff
0
A Hands-on Practice: Removing Energy Wounds and Embedded Objects
Use dowsing to discover, understand, heal and resolve past and future traumas and dramas! A Hands-on Practice in "Removing Energy Wounds and Embedded Objects" is offered by Sandee Mac, President of the American Society of Dowsers on Sunday, September 29 from 9 am to 5 pm in Santa Fe. This workshop will go into depth with the healing of difficult past life experiences that have carried forward to the present lifetime. Individual sessions with Sandee Mac are available.
Using an original method synthesized from Shamanism, dowsing, NLP, Past Life release work and other modalities, Sandee Mac will demonstrate, and teach attendees how to identify, clear and heal these invisible areas. "As you develop the confidence and skill of hands-on practice with each other, you will be able to then use this with your own clients," says Mac.
According to Mac, when we burn, cut or injure our physical bodies, it also creates damage in the layers of our Aura or Subtle Bodies. "These imprints are carried from one incarnation to another as perhaps part of soul memory. It could be an arrowhead, leg irons or a sword imbedded in us. We may have had a past life in which we were stoned to death, crushed by a wagon wheel, or even attacked by a vicious animal," explains Mac. "Paradoxically we seem to have a weakness in these areas and may continue to re-injure ourselves there again and again in this lifetime. When these objects are extracted and the wounds healed—in just moments—it accelerates and sometimes completely heals the problem."
The workshop—designed for massage therapists, healers, energy workers and other practitioners—is appropriate for anyone who wants more skills for helping and healing.
About Sandee Mac:
Sandee Mac has an extensive background from the latest leading-edge modalities in human potentialities, coupled with practices and techniques sourced in ancient wisdoms and indigenous traditions. Her original background in mental health expanded to include extensive trainings in Feng Shui, Past Life Regression, Hypnosis, Dowsing, Peruvian Inka Shamanism, NLP, Positive Psychic Protection, Silva Method, hands-on healing, and so much more. This class is shamanic in nature, but has been simplified & adapted to be a tool for anyone wishing to expand their abilities to help others. Sandee has had a successful private practice since the 1970s , travels and teaches in the U.S., Canada and Mexico. She is the current President of THE AMERICAN SOCIETY OF DOWSERS and is based in Arizona.
Space is limited, so pre-registration is advised. If possible, please bring a quartz crystal point (some available to borrow or buy) and massage tables or mats to work on if you have one available. RSVP: info@kokopellidowsers.com and visit dowsers.eventbrite.com for tickets in advance or send a check made out to GAPS, 369 Montezuma Ave. #247, Santa Fe, NM 87501. Details: kokopellidowsers.com or 505-982-8549.
Bring your dowsing tools, and a Lunch.
LOCATION:
Villa Alegre Community Center, 144 Villa Alegre. The address appears on the West side of the building. The community center is in the middle of the forked road, stay left at the fork and park.