Current Edition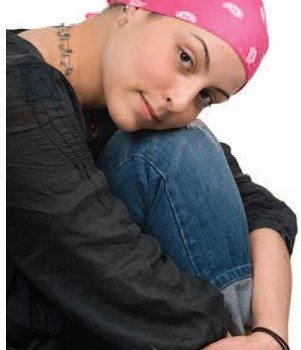 Published on July 31st, 2013 | by Publisher, Natural Awakenings New Mexico
0
New Mexico Cancer Resource Guide
American Cancer Society
Support groups, "Look Good, Feel Better" program, information related to cancer prevention, treatment & research. 10501 Montgomery Blvd.NE, Ste. 300 Albuquerque, NM  87111. 505-262-6029.  jennifer.tyra@cancer.org
The Anita Salas Memorial Fund
Financial assistance & volunteer program for low-income, un/under-insured residents in the Central New Mexico service area. Breast cancer treatment & diagnostic services, transportation, daycare & lodging for treatment, insurance premium & COBRA payment assistance, prescription drugs & co-pays. 5301 Central NE #800 Albuquerque, NM  87108. 505-841-5896. diane.piccione-dacamara@state.nm.us
Breast Cancer Resource Center
The Center connects patients, caregivers, providers and the community to accurate, up-to-date resources & information about cancer and related issues. All services provided at no cost. 1009 Bradbury Dr. SE, Ste. 16, Albuquerque, NM  87106. 505-242-0605. www.nmcrc.org

Cancer Services of New Mexico
Provides services to reduce cancer suffering among New Mexico's families. Services include two free, three-day educational retreats each spring and fall, education materials and seminars, family cancer resource bags, legal/insurance information, patient advocacy and volunteer opportunities. P.O. Box 51735, Albuquerque, NM  87181-1735. 505-259-9583.  www.cancerservicesnm.org
Cleaning for a Reason
FREE housecleaning – monthly for 4 months for women undergoing chemotherapy. Doctor's note needed. This organization serves the entire USA and currently has 547 partners to help women. www.cleaningforareason.org
Cancer Foundation for New Mexico
Cancer treatments for New Mexicans in need of help.  In Northern New Mexico, most cancer patients must travel to Santa Fe for treatment, which is simply not affordable for many.  We provide a full range of support to these and local cancer patients. P.O. Box 5038, Santa Fe, NM  87502. 505- 955-7931. info@cffnm.org/www.cffnm.org.
Cancer Support Now
Member-based organization created by cancer survivors to build and sustain an active community of people whose lives have been affected by a cancer diagnosis. Opportunities for those facing cancer to give and receive support. Peer-facilitated support groups, one-to-one support, activities that strengthen the Cancer Support Now community and education and information to empower people affected by cancer to make prudent decisions. 4811A Hardware NE, Ste. 1, Albuquerque, NM  87109.
855-955-3500/505-255-0405.www.cancersupportnow.org.
Casa Esperanza
Affordable "home away from home" serving out-of-town cancer patients and their family members. Provides simple, home-like amenities that patients and families may find lacking in commercial facilities. Free Clinical Counseling Program and a Patient Navigation/Survivor Services. 1005 Yale Blvd. NE, Albuquerque, NM  87106. 505-277-9880.  www.casaesperanzanm.org
Children's Cancer Fund of New Mexico
Assists children and their families with the day-to-day emotional, financial and educational needs of living with & fighting cancer. 112 14th St. SW, Albuquerque, NM 87102 505-243-3618.  www.ccfnm.org
Children's Grief Center of New Mexico
Provides a safe and supportive environment where children, teens and their families can share experiences & feelings while grieving death. 3001 Trellis Dr. NW Albuquerque, NM  87107.  www.childrensgrief.org
Comadre a Comadr
Peer-led, community-based program designed to improve breast health and breast cancer outcomes among Hispanic/Latina women. Provides free education, resources & support to women and their loved ones. 1909 Lomas Blvd. NW, Albuquerque, NM  87104 . 505-242-1222.  www.coe.unm.edu/administration/partnerships-and-outreach/comadre-en.html
Holland's Rose
Nonprofit organization founded on the values and principles of a Christ-centered community. Offers a fully equipped home for families staying in Albuquerque for medical reasons, particularly cancer. Volunteers help families with housing, transportation arrangements & other needs. 132 Griegos Rd. NW, Albuquerque, NM 87107 505-345-2020 505-341-2922.  www.hollandsrose.com
The Leukemia & Lymphoma Society – NM/El Paso Chapter
World's largest voluntary health organization dedicated to funding blood cancer research, education & patient services. Financial & emotional support, patient and professional education, advocacy and a school re-entry program for children with all cancers. 4600-A Montgomery Blvd. NE, Ste. 201, Albuquerque, NM  87109 888-286-7846. 505-872-0141.  www.lls.org/#/aboutlls/chapters/nm
Nancy Floyd Haworth Foundation
Provides breast cancer education and support to New Mexicans. The Foundation raises funds to fight breast cancer and, through its annual Spirit of Hope Award, recognizes exceptional individuals who have made significant contributions to combating the disease. 7410 Montgomery Blvd. NE, Ste. 204, Albuquerque, NM  87109. 505-265-6343. www.nfhfoundation.org
National Cancer Institute's Cancer Information Service
Provides the latest and most accurate cancer information to patients and their families, health professionals and the public. Cancer information specialists are available to answer questions by phone & email. Confidential. 800-422-6237. www.cancer.gov
New Mexico Cancer Care Alliance
Housed at the UNM Cancer Center, the New Mexico Cancer Care Alliance is a statewide network of healthcare institutions & physicians. Enables all New Mexicans to access new, experimental treatments without the expense of leaving the state. 1201 Camino de Salud NE, Albuquerque, NM  87106. 505-272-7813. www. nmcca.org
The New Mexico Cancer Center Foundation
Critical financial resources for low-income cancer patients undergoing treatment. The foundation pays for genetic counseling & non-medical expenses such as rent/mortgage, utilities, car payments, food, daycare, and transportation. 4901 Lang Ave NE Albuquerque, NM  87109-4397. 505-828-3791. colleen@nmohc.com
New Mexico Department of Health, Breast & Cervical Cancer Detection & Control Program
free comprehensive breast & cervical cancer screening services to low-income women statewide. 5301 Central Ave NE Suite 800 Albuquerque, NM  87104-1513. 505-841-5859. gena.love@state.nm.us /www.cancernm.org
New Mexico Dept. of Health
Colorectal Cancer Program Dedicated to improving access to high-quality colorectal cancer screening and diagnostic services for men and women who are underserved. 5301 Central Ave. NE, Ste. 800 Albuquerque, NM  87108 Toll-Free & Bilingual Number: 877-852-2585/505-222-8601.  www.cancernm.org
People Living Through Cancer Local & national leader in cancer survivorship. Provides support, knowledge & tools to empower survivors to become advocates for themselves. The "Supporting Sisters" project provides specialized support groups lead by a mental health professional for the newly diagnosed, for those coping with metasteses, and have recently completed treatment. 3401 Candelaria Rd. NE, Ste. A Albuquerque, NM  87107-1946. 505-242-3263.  execdirector@pltc.org
Prostate Cancer Support Association of New Mexico
Provides education, support and encouragement to help all people affected by prostate cancer make informed decisions about how to fight the disease. The organization offers counseling, early detection and screening, educational materials and seminars and support groups. 909 Virginia St., NE, #109 Albuquerque, NM  87108.
800-278-7678 /505-254-7784.  www.pcsanm.org
Susan G. Komen for the Cure – Central New Mexico Affiliate
Largest grassroots network of breast cancer survivors and activists & the largest source of nonprofit funds dedicated to the fight against breast cancer. The Central New Mexico Affiliate covers all of Bernalillo, Los Alamos, Sandoval, Santa Fe, Torrance and Valencia counties. 8200 Mountain Rd. NE, Ste. 106 Albuquerque, NM  87110. 505-265-4649. komencnm.org/komen-race-for-the-cure
YWCA Middle Rio Grande, Women's Health Equity Program/ENCOREplus
The Women's Health Equity Program provides women with financial assistance for annual screening mammograms, as well as diagnostic mammograms and ultrasounds. ENCOREplus provides transportation assistance for women to get to appointments and personal reminders to get annual mammograms. 210 Truman St. NE, Ste. A Albuquerque NM 87108. 505-254-9922 x128. www.ywca-nm.org/Healthy_Equity.aspx