Spotlight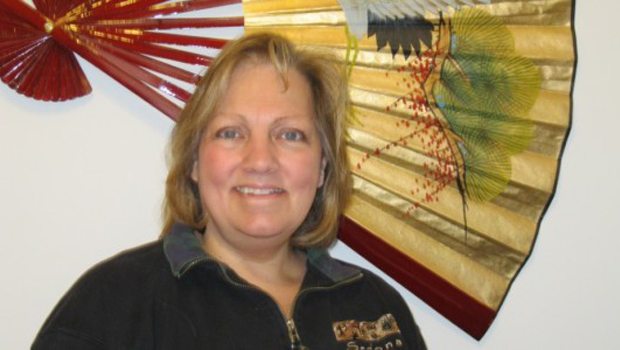 Published on July 29th, 2013 | by Natural Awakenings Staff
0
An Interview with Julia Cannon
Author Julia Cannon makes her debut with her new book Soul Speak which reveals that every ache, pain and symptom is the body delivering a message of importance to you in its own unique language. The only problem is, we did not have the translation for this language – until now.
Julia Cannon is the daughter of Dolores Cannon, well known American hypnotist and self-published author of 17 non-fiction books composed mainly of transcripts from past life regression sessions. During June's AFME – American Film and Media Experience, Natural Awakenings New Mexico had the privilege to speak with Julia after a workshop in connection to the release of her book "Soul Speak".
What would you say to people that might be skeptical and possibly unaware about the messages they are receiving though their body?
People need to know they are  more than their bodies. Everybody has a part in them that is bigger than their bodies. This part has all the answers and you can access it anytime for answers. All you have to do is ask. You are much bigger and more powerful than you realize.
What is this "Part" or "They" as you mentioned frequently during your workshop?
It is our bigger energetic being. We are multidimensional beings and chose to have an experience in this lifetime in a physical body. Bodies are just a vehicle we use to have this experience. So many of us are much too attached to our bodies. It's a costume we will shed and move on to something else. Our body is a messenger that broadcasts signals that there is something wrong. We play a role in the diseases we manifest.
What about people that contribute to their illnesses through bad diets or other destructive habits?
They are receiving the messages as well, but decided to ignore them through unhealthy habits. The abuse itself could be a hidden message. Perhaps they don't like themselves or are unhappy. They no longer want to be in this life and might be trying to escape by destroying themselves. Some of the processes they create are nice excusable ways to get out. An illness such as a heart attack is an acceptable way of dying compared to someone trying to commit suicide.
Did your upbringing as Dolores Cannon's daughter have something to do with the writing of the book?
I grew up in a military family with lots of travel and relocations. The frequent location changes and our upbringing to be open has definitely contributed. I was a registered nurse and worked in Intensive Care and Home Health for over 20 years. After my exploration of other healing modalities, my training in Reconnective Healing and my mother's Dolores Cannon's Past Life Therapy Hypnosis, I was receiving subtle messages to write this book. I ignored these messages as not to disrupt my comfortable life. But the signals came in stronger and stronger and I decided to answer the call.
Does everyone receive signals as you just described?
Yes, we all have do. But to receive them is a muscle we need to develop. We may be getting very subtle signals. Once we register the signals, synchronicities may happen such as something we read or a conversation we hear to confirm the messages. This happens to more and more people as the energy on the earth is accelerating.
You mentioned in your workshop that we are born unto this plane not remembering any of the skills we possess. That's why some us learn such difficult lessons. Why is that?
I call life on Earth GameBoard Earth. Our planet is the most challenging of all planets in the most challenging of all the universes. In order to be born unto earth we have to be a very special manifestor. Not everyone is priviliged to live a human life. We as powerful creators designed our yet most challenging game. We were born into this existence without remembering who we are. In addition we have free will and there are no rules. So the object of the game is to remember that this is a game and most of all that we created and designed it. This is how powerful we are!
If you believe in Karma? Is living on Earth a Karmic lesson?
The law of Karma is the law of action and consequences. Our past creates our future lives. It's sort of like a video game where you move from one level to another. Once you master the entire game you are ready for a new game. The end of the game is that we remember, we created it. And once we do, that's it – game over!
How would people go about finding out more about your message?
Acknowledge that the body is trying to communicate through the physical method of aches, pains and illnesses. Then ask it "what are you trying to tell me through this experience?" Taking that type of responsibility creates an immediate shift. And through that process you develop knowledge that you previously were unaware of. Through this newly gained understanding of your body's messages you access the healing mechanism of your body.
Please, leave us with some closing words.
It is important that we stay open to the communication we receive through our bodies. There is nothing to fear. The illness we are getting is just a message. WE create our own fears. You can speak to that part of your self and work though it.
In Soul Speak, you will learn what the messages from the different body systems mean and how you can heal any situation by understanding the message that is being delivered and acting appropriately on it. Discover for yourself what YOU are trying to say to YOURSELF. To learn more about Julia and her energy healing method called "Lightcasting." please visit her website http://juliacannonsoulspeak.com/. She also works remotely  where she intuitively sees inside the body and is given methods to correct any problems.
Soul Speak is now available online: http://www.ozarkmt.com/!itemInfo.php?item=175