Calendar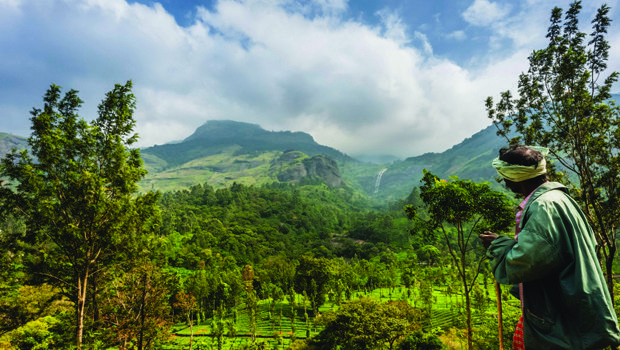 Published on June 29th, 2013 | by Publisher, Natural Awakenings New Mexico
0
August 2013 – Save-the-Date Calendar
WEDNESDAY, JULY 31
Traversing the Frequencies Workshop – July 31-August 1. Learn how to expand your consciousness and spiritual band-width. For the second year in a row Guy Steven Needler travels from England touring the country to enlighten all of us. Guy channels the Source Entity. An amazing experience to go way beyond what we is humanly possible. Sign up for an hour reading.  To Register and see the full-flyer, go to OakRoseAcademyOfLight.com/guyneedler.html. Contact Rev. AliceAnn Melchizedek M-F, 11am-2pm at 505-660-5278. Santa Fe, Academy's Retreat Center, Michelle Drive.
SATURDAY, AUGUST 3
Experiential Holistic Health Fair  – 9-5pm. Have you or a loved one been touched by illness and wondered what you could do to get well or how you can prevent disease? Visit with a variety of practitioners who will be prepared to share their expertise and offer you an "experience". A portion of the proceeds to go to benefit People Living Through Cancer pltc.org.  For Tickets and Info, go toexperiencehealthfair.eventbrite.com. Exhibitors and sponsors, please visit: lesliemartinhealthcoach.com/health-fair-exhibitors-sponsors. Convivium Co-Working, 5924 Anaheim NE, Albuquerque. 575-770-4467.
SATURDAY, AUGUST 10
Be BodyWise: Interpersonal Neurobiology Workshop –10am-5pm, Aug.10 & 11 with Silvia Stenitzer, MA, LMHC, LMT. Neuroscientific research shows that our brains are genetically hard-wired for connection. We will study the basic building blocks of the brain, focusing on the "relational brain," the flow between body and brain and how we can utilize this knowledge into our healing practice and our daily life. $195. 14 CE hours. Santa Fe School of Massage (NM RMTS #1), 1091-A Siler Road, Santa Fe. 505-982-8398.  www.santafeschoolofmassage.com
Neuromuscular Therapy: Forward Head Posture and TMJ – 8am-5pm, Aug. 10 & 11with Kathleen Lesh Smith, LMT, RMTI , CNMT. This weekend focuses on advanced techniques to treat the sensitive areas of the neck and mouth. It will include a review of NMT, and consider many medical conditions associated with this distortion. $290 (incl. book). 16 CE hours. Santa Fe School of Massage (NM RMTS #1), 1091-A Siler Road, Santa Fe. 505-982-8398.  www.santafeschoolofmassage.com
SUNDAY, AUGUST 11
TurtleWomyn Moon Lodge Coming Out Initiation – 11am-5pm. Women's Rites of Empowerment, ancient and transcendental. Bring drums, rattles, a dish for the potluck.  Suggested Donation $35 toward the facilitator.  Taa-naash-kaa-da Sanctuary, 119 Mira Sol Dr., Las Vegas.  505-414-1583.
SATURDAY, AUGUST 17
Bodywork in End of Life Care – 9am-6pm, Aug. 17 & 18. Facilitated by Meg Robsahm. A blend of lecture, case study review, discussion and hands-on time, this course will help the bodywork practitioner move beyond their concerns in working with this clientele, allowing us to open to sacred moments and peace with the dying. $300 16 CE hours. Santa Fe School of Massage (NM RMTS #1), 1091-A Siler Road, Santa Fe. 505-982-8398.  www.santafeschoolofmassage.com
MONDAY, AUGUST 19
National Hypnotherapy Certification – August 19-25. Small Group Mentoring 3:1, nationally approved training materials, mentoring support after training, prestigious national hypnotherapy certification with NGH, 3-4 month completion. Register by Aug.1 – receive a free Hypnosis CD. Lois Prinz, Hypnotherapy Training Center, Albuquerque, 505-292-2237.
WEDNESDAY, AUGUST 21
32nd Annual Transformation and Healing Conference – Aug. 21-25. The New Earth Institute of Southwestern College presents 18 exciting experiential workshops on the theme of "Creative Approaches to the Healing Arts." Explore your creative expression in the service of healing, personal growth and transforming consciousness. Keynote Judy Weiser, A.T.R., pioneer of PhotoTherapy Techniques and founder of The PhotoTherapy Institute, presents on Sat. & Sun., Aug. 24&25 at the Center for Spiritual Living, 505 Camino de los Marquez. 27 CECs available. Must pre-register. 505-467-6807 or register online at www.swc.edu.
SATURDAY, AUGUST 24
Gemupressure Two Day Class – 8am-5pm, August 24 & 25.  History and theory of body meridians, acu points and imbalances, introduction and usage of stone energy, Basic explanation of quantum theory, thought energy and opening intuition, Hands-on demonstration includes Chakra Balancing and full Gem-U-Pressure treatment A certificate  is awarded upon class completion. General public, Massage Therapists and Body workers are invited. $250, 16 hr CE's. Rio Rancho Inn, Rio Rancho. 505-835-0635.
MONDAY, AUGUST 29
Be the Dragonfly: Using Intuition to Take Flight – Be the Dragonfly: Using Intuition to Take Flight – 7-9:15pm. Free Introduction to a 7-week women's circle beginning September 9, 2013. Overcome the fear of living from the inside out by strengthening your ability to trust and act on intuitive guidance. Take the opportunity to journey into the world of psychic experiences and spirit guides. Join Intuitive Life Coach Emilah Dawn DeToro for the series $200 or just the free introduction. The Source, 1111 Carlisle Blvd. SE, Albuquerque. 505- 217-1720. www.emilah.com.
SUNDAY, SEPTEMBER 1
Family Reunion Work Retreat – Sept. 1-10. Live close to the Land while engaging in daily mindful, physical work on 76 acres of beautiful semi-wilderness. Deepen connection with self, community and the natural world. Live like it was 100 years ago. $550 your camping gear/ $650 our camping gear – incl. meals. Taa-naash-kaa-da Sanctuary, Las Vegas – preregistration required. www.taanaashkaada.org/work-retreat.html
MONDAY, SEPTEMBER 2
Core Synchronism Level One with Robert Stevens – 1:30-5:30pm. Sept. 2-7. Introduction to the model and principles of Core Synchronism. Understanding the physiology of energetic, fluid and skeletal motion. Understanding how the physiology of asynchronistic motion produces inflammation and pain. Students learn key manipulations and how essential they are for correcting skeletal imbalance. 24 Hours CEU's. $480.00. NMSNT, 202 Morningside Dr. SE, Albuquerque. 505- 266-5265. www.nmsnt.org.
SATURDAY, SEPTEMBER 7
WholeExpo Durango 2013 – Sat.10am-7pm/Sun.10am-5pm. 18th annual Showcase of Holistic & Ecological Products, Services & Seminars. Over 90 exhibits, 14 workshops/seminars, outdoor presentations, music and more fun! $5.00 for both days includes all exhibits, seminars and presentations. La Plata County Fairgrounds Main Exhibit Hall, 2500 N. Main Avenue, Durango, CO, 1-888-246-3614.
FRIDAY, SEPTEMBER 13
Feldenkrais® Workshop with Alan Questel – 7pm free introduction. Workshop Sat., Sept. 14, 9:30 am-4pm.  If you have bones and muscles you can benefit from this intelligent approach to greater physical mobility and comfort. Early bird by Aug.15 $75/$95 after. Center for Spiritual Living, Santa Fe. Registration: celina@feldenkraisinsantafe.com
SATURDAY, SEPTEMBER 14
Awakening The Heart – 10am-8pm. A one day event offered monthly that will change your life! Come and experience your True Nature. Divine Blessings, Sacred Meditations and Satsang. Sunday, September 15th reserved for private sessions. Facilitated by Ananda Mayi & Jonathan Crews. Santa Fe Soul, 2905 Rodeo Park Drive E. 505-501-0501. www.awakeningtothedivine.com
Harmony Qigong and Meditation Seminars –Sept. 14 & 15. Taught by Qigong master Steven Ridley. On Saturday the 14th enjoy learning and practicing Harmony Qigong and additional supportive qigong practices. The flowing postures and deep breathing vitalize the body and promote mental clarity. Sunday the 15th will be devoted to Meditation Methods and practice. This program is for beginning and experienced meditators. $90 for one day/$160 for both days. Contact Loretta Shiver at 505-681-1924. www.qigonginthepark.com
SUNDAY, SEPTEMBER 15
EarthSpirit Photo Walk: Santa Fe Trail – 11am-3pm. Picture yourself tracking Spirit in New Mexico on location participating in a once a month, 6-month, photojournalism assignment. Participant photographs to be used in the 2014 release documentary "EarthSpirit Photography: A Documentation of the Partnership". Adults $120, Children 8-12 $105, afternoon snack served. Taa-naash-kaa-da Sanctuary. Preregistration required. www.earthspiritphotography.net/PhotoWalks.html
MONDAY, SEPTEMBER 16
National Career Training & Certification – Integrate your interest in healing, quantum biology, the mind sciences and practical spirituality. State licensed hypnotherapy certification course. Hypnotherapy Academy of America. 505-767-8030. www.hypnotherapyacademy.com.
Nova Earth Master Class – Rev. AliceAnn, a Clear Voice Channel for Master Serapis Bey, Master Hilarion and Lord Kuthumi is offering an eight week Master class on Nova Earth modalities. These 8 bi-weekly classes give you an opportunity to Realize your Self-Mastery in 5D, work with the Ascended teachers directly on creating the Nova Earth reality for humanity and fine tune your own journey into the Light of the New Age. Register at www.oakroseacademyoflight.com/master_classes.html
MONDAY, SEPTEMBER 30
Massage for People Living with Cancer – 8am-5pm. Sept.30-Oct. 2. Facilitated by Gayle MacDonald, MS, LMT and international teacher & author of "Medicine Hands: Massage for People Living with Cancer". This class will prepare therapists to safely work with those who have a history of cancer. $450. 24 CE hours Santa Fe School of Massage,1091-A Siler Road, Santa Fe. Sponsored by Peregrine Institute of Oncology Massage Training. 505-995-9799. www.peregrineinstitute.com