Spotlight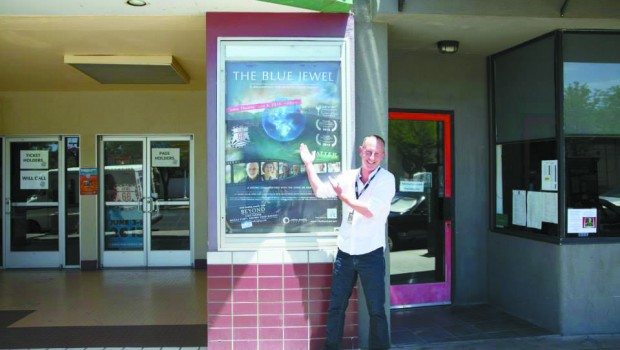 Published on June 28th, 2013 | by Judith Byrne
0
A Conversation with Oliver Hauck, Director of the Blue Jewel, at the AFME Transformational Media Panel in June
Narrative by Judith Byrne, Interview by Andrea Schensky Williams
The Blue Jewel, an award-winning documentary film by spiritual pioneer, director and writer Oliver Hauck, was one of the films recently featured at the Albuquerque Film & Media Experience. It is a beautiful, inspiring, thought-provoking and heartfelt tribute to gorgeous Gaia and to our role as her stewards.
This film about planetary healers—someone working to bring the earth into balance with nature— shows we all have the innate potential to be planetary healers.
With powerful voiceovers by Pepper Lewis and Tina Turner, the film reiterates "You Matter" which speaks to the importance of each and every one of us, the interconnectedness of all sentient beings and our role and responsibility in reestablishing balance and harmony with our Mother.
Through a series of interviews with an international group of diverse people, the director weaves a sparkling tapestry that combines ancient wisdom with new thought, physical data with psychic intuition, biorelativity with guided meditation, intentioning with geophysics.
NA: The movie opens with beautiful animation. What were you portraying?
OH: I wanted to give people a chance to relax and settle in to the first minutes of the movie. It is a reflection upon creation. Creation starts with the soul essence that is connected to everything. We all come from the same source no matter if we are animals, plants, humans or other planets.
NA:The Earth is alive, a living being with arteries or meridians that at times are blocked. What can we do about it?
OH: A good starting point is the Planetary Cities of Light created by like-minded people who establish a healing space. The space consists of a circle, similar to a medicine wheel, with crystals under the earth below. This is the gathering place for people that come together to surround their city with radiating and protective light to keep her protected. Every city has its own unique energy field similar to our auras. The cities are connected through meridians or energy lines. The members work with past, present and future energies to create and maximize the energy field. If you want to remove darkness, for example, you could visualize a halo around the city or a white light. All these things positively support the vibrational energy field of their city.
NA: Are the cities of light strategically positioned?
OH: Some of them are near the meridian lines, but many have been formed through people's consciousness and desire in a particular area. More and more cities of light have developed in Germany since the showing of the movie. In New Mexico, Taos and Santa Fe are considered cities of light. The cities help to balance out negative energies such as from nuclear or industrial plants.
NA: What inspired you to do this movie?
OH: My inspiration was David Miller. He is the founder of the Planetary Cities of Light. His vision has inspired me to become involved in my concern for the planet.
NA: Please elaborate on the movie's example of the farmer couple in Austria-Europe that improved the productivity of their animals through healing relationship issues with their friends.
OH: Every time there is a discord it creates holes in your aura. Through these openings lower energies can enter and affect all living beings from animals, humans to plants and even cities. By clearing the negative discords around us we bring about a healing in the environment. A great statement was at the beginning of the movie by American Hopi Native Ruben Saufkie: "In order to heal the planet we must first heal ourselves."
NA: What did you learn from physicist's Dr. Roger Nelson study about measuring consciousness?
OH: Building on years of laboratory experiments, Roger began using random event generator (REG) technology in the field to study effects of special states of group consciousness. This led to the GCP, which is designed to register indications of global consciousness responding to major world events. For instance during events such as 9/11, the beginnings of war, or New Year's Eve the numbers became more repetitive versus the randomness before. Speculative interpretations suggest that we may be looking at some form of consciousness field.
NA:You captured the voice of Gaia, the Soul of Mother Earth through internationally known Channeler Pepper Lewis. What is Gaia's message to us?
OH: That we matter. It matters what we think, how we go about our day, now and in the future. Even when we do things that are unhealthy to the planet the earth does not judge us. Gaia sees only our true essence and potential.
Action points for Natural Awakenings readers:
Get a group of like-minded folks together to meditate and visualize a circle of white light around your town or city. Google Group of Forty, Planetary Cities of Lights – Taos and Mt. Shasta
Be mindful that our consciousness affects everything
Have a heart-centered approach to life
Drum, dance, sing and chant to Gaia
Create your own ceremonies of love and gratitude
Nurture your body with healthy food and exercise
Nurture your soul with inspiring movies like the Blue Jewel
Nurture your mind with good reading like Natural Awakenings
For more information on the film, go to BlueJewel.net and Facebook.com/TheBlueJewelMovie.