Local Insights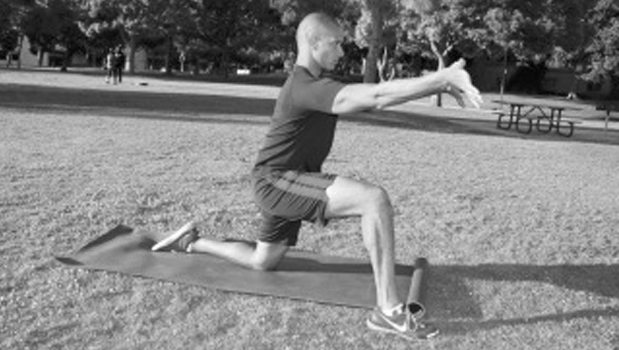 Published on June 27th, 2013 | by Ekemba Sooh
0
Myofascial Stretching for Balance
As a health and fitness practitioner, mystified people approach me while I am doing advanced stretching or assisting my clients in their stretches and ask, "What are you doing?" My cutting-edge stretching techniques (called Myofascial Stretching and ELDOA) were developed through 30 years of research by world-renowned osteopath and medical doctor, Guy Voyer, with whom I've studied for four years. As a result of his research, thousands of people have found success.
Stretch for holistic balance
 
Why do people stretch? You might reply "people stretch to loosen their muscles" or "to increase their range of motion." These are valid reasons, but start looking at the body differently and you will see that everything is connected—not just the muscular system but the skeletal, nervous, endocrine, lymphatic and fascial systems. These systems connect to each other and form the whole sentient being that is you. The purpose of myofascial stretching is to keep your entire body and all of your systems in balance. When your body is balanced, everything functions and works better.

The human body has over 600 muscles which are designed to work in groups. Conventional techniques stretch a muscle in isolation, disregarding the fact that muscles work in groups and are connected by fascia. If one muscle within a chain has an imbalance, then it adversely impacts the relationships of other muscles within that chain. If that casing is tight and dry then the muscle will always go back to the original form of that casing. In order to effectively stretch a muscle, you must stretch it along with the other muscles within the chain. This form of stretching is called Myofascial Stretching.
Give your body some space
Our modern lifestyles and longer lifespans adversely impact our spine and other joints. We are constantly pushed down by gravity and our present lifestyle adds stress throughout our body. We do a lot of sitting at computers and consequently our joints get compressed. If you are not actively supporting the health of your spine and other joints, eventually they will succumb to these forces and exhibit pain and loss of function.

Along with balancing your body through myofascial stretching, you also need space. Having the proper amount of space within your body allows everything to flow properly. ELDOAs (Etirements Longitudinaux avec Decoaption Osteo-Articulaire) are exercises designed to improve and maintain good posture, spinal health and integrity. Each ELDOA gives joints space by using specific postures which direct self-induced tension to the myofascial chain influencing that particular joint. Maintaining both the posture and tension a duration of at least 60 seconds will give the nervous system ("driver") and body ("car") time to become aware and adjust. Over time and with repetition, user-friendly ELDOAs effectively move the body toward a position of postural normalization and eased tensions.
What's required of you: awareness
The key to ELDOA's success is the conscious integration of the body and nervous system. In order for the nervous system to reset the habits of the body, you must be consciously present and aware during each ELDOA exercise. In essence, you are retraining the nervous system to adopt the new posture.

These are not magical exercises, and there are certain extreme conditions that will require medical intervention. But with a little of your time and some work, these techniques are literally life-changing. I have been using these techniques in addition to segmental strengthening, awareness and proprioception exercises, primal movements and cardiovascular respiratory techniques to produce amazing results. 

Note: These stretches need to be taught to you by a certified instructor.