Publisher's Letter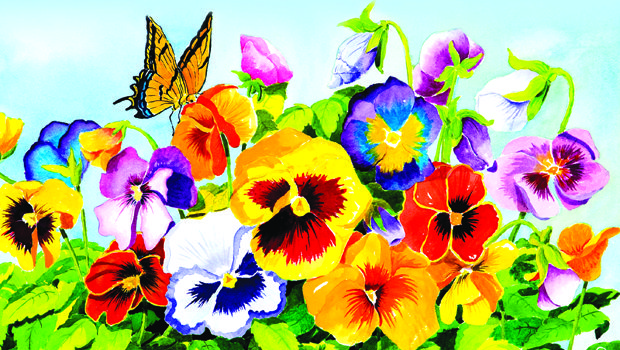 Published on June 1st, 2013 | by Publisher, Natural Awakenings New Mexico
0
June 2013 Publisher's Letter
May marked my first return to Florida since moving to New Mexico as I connected with my fellow publishers at the annual Natural Awakenings conference. Even though we all operate independently in our own markets, it was beautiful to experience the support and love of the "NA" family.  One of the highlights was our morning with new thought leader Panache Desai.  Oprah Winfrey calls him a "rising young star in spiritual thought"– the next Deepak or Wayne Dyer. His message was simple: "Allowing ourselves to fully embrace our undesirable emotions permits them to wash through us, liberating our pure vibrational energy" and finding the blessings in disguise. You can connect with him on Facebook or Twitter. His philosophy ties in with Judith Fertig's feature article, "Life Lift: Being Happy from the Inside Out."
Did you know that Natural Awakenings will celebrate its 20th anniversary next year? Launched by Sharon Bruckman in 1994 as a single edition in Naples, Florida, Natural Awakenings has now grown into the largest free, local, healthy lifestyle publication in the world, serving more than 3.8 million readers in 87 cities across the U.S. and Puerto Rico. Natural Awakenings' 87 publishers across the country buy more eco-friendly newsprint than any other media except for newspapers.
June 5 marks the celebration of Father's Day. The father's role has changed as more single parents and couples share the responsibility of raising children. I am filled with gratitude for my late husband who took amazing care of our precious son when I traveled for business. I am also reminded of my dad. I never realized the influence he had on me until much later in my life. He was a health fanatic and as a kid I was surrounded by yoga and holistic health books that influenced me to become a yoga teacher. Our meals consisted of much raw food ergo my love for salads and veggies. Please read the article "Forgiving Your Father" written by Max Highstein, local author and intuitive, in our Wise Words section.
And last, I hope you purchased your tickets for the Albuquerque Film and Media Experience, transforming Albuquerque June 3-9. Celebrities such as Mr. and Mrs. Redford, Robert Lynch, panels of actors and directors bring to life the producer's vision to create "Oneness through the Power of Films." Interviews highlighting the films and their creators will be published in future editions.
That leaves your June calendar open to receive a warm hug from humanitarian Amma on June 17and then decide between the Mega QI Activation 4-day event in Santa Fe starting June 22, or the Self-Care Revolution event in Santa Fe from June 20-23, or maybe both?  With so much to choose from, I invite you to stay tuned for the July edition.
Enjoy the month of June!