Local Insights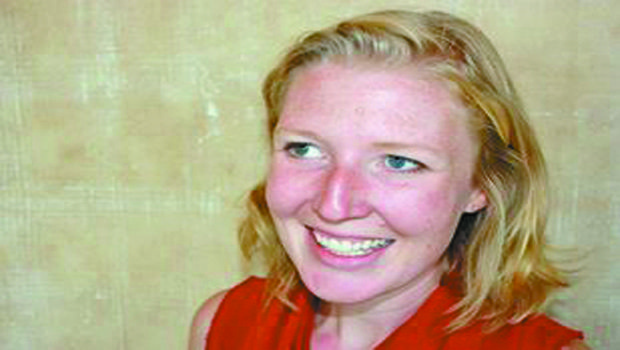 Published on May 31st, 2013 | by Stefanie Zehnder
0
3 Ways to Live an Inspired Life in New Mexico
While the rest of the country is aflutter in a puppy love relationship with sustainability and meaningfulness, we're lucky to live in a state that's deeply connected to the earth and soulfulness in very real ways.
Interspersed among billboards, our highways boast strange geological features which lurk around every corner inspiring a sense of whimsy and wonderment.
The question becomes: how do I shed unnecessary layers so I can fully immerse in this land that is so deeply aware of its identity and then adopt its unbounded free spirit?
1. Learn about the land
This part of the world wears its history loud and proud. It knows its past and isn't afraid to showcase it.
Learn about the rich history in the mountains that dot your horizon. There are great educational opportunities at the Valles Caldera, a vast 13.7-mile grassy volcanic crater in the Jemez Mountains where elk and even Johnny Depp roam. Their van tours cover everything from geology and ecology to wildlife and moviemaking in the caldera.
Get a guide book. The Sierra Club's Day Hikes in the Santa Fe Area is an unbeatable resource. Considered one of Santa Fe's most popular books, you'll enjoy its meticulously detailed and researched descriptions of trails and the surrounding flora and fauna. (Note: many of these hikes are accessible in other areas of New Mexico, not just Santa Fe.)
2. Be dependent on the land
No man is an island. When you grocery shop, your money makes a difference.
Ancient cultures (maybe as recently as your grandparents!) lived on what their communities produced. There's something deeply satisfying about snacking on dried apples from a family orchard up the road, sipping on wine made from grapes that felt the same summer rains as you and filling your salads with the mystifying greens from a nearby community. Local markets are just as much about strengthening our connectedness as they are about strengthening our economy and health.
Pro tip: Don't break the bank when you shop at the market. Pick one or two items you've never tried before and talk with the farmer about how their family prepares it. It's pretty amazing what New Mexico can create.
3. Invest in communities that heal
Finally, find safe places that inspire you to shed unnecessary burdens and to be wholly healthy and giving.
 Focus inward. The community at BODY of Santa Fe is truly one-of-a-kind, because it offers deeply healing massages and facials, food that nurtures, and classes that strengthen and tone the body and mind. The students and clients share common values and many develop lasting relationships through their shared experiences. BODY's soon to be launched memberships further foster a conscious lifestyle.
    Focus outward. Donate your time and energy to dynamic local nonprofits that mean something to you. Donate your hammer swinging skills to Habitat for Humanity or your furry animal love to a local animal shelter. What better way to invest in the future, than to coach a basketball team with Big Brothers Big Sisters or to mentor the kids in your neighborhood? Looking for a place to donate your time? Check out VolunteerMatch.org to begin browsing!
Love your desert community and invest it its identity. You'll be richly rewarded with a sense of meaningful belonging to this unique culture.