Uncategorized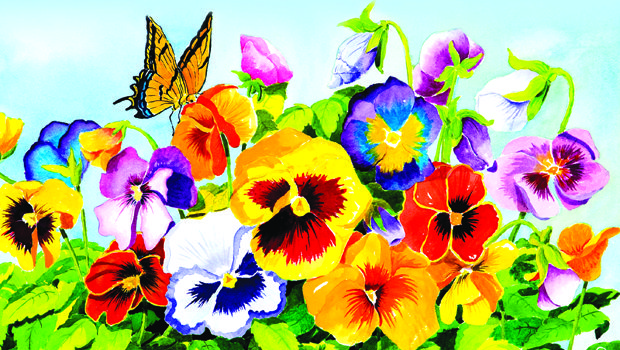 Published on May 30th, 2013 | by Natural Awakenings Staff
0
Pansies with Butterfly
Janis Grau
Working with watercolors is a long-term proposition for Janis Grau, who earned a degree from the Maryland Institute College of Art and went on to teach art to middle-schoolers for 35 years. After living on Maryland's Eastern Shore, this Baltimore native now creates art in her Fort Myers, Florida, home studio.
Grau finds inspiration for her paintings in the natural settings of these two coastal areas. Her compositions stem from a desire to capture the fleetingness of nature in some permanent way. She notes, "I want observers to be drawn into the flower, imagine the scent and feel the texture of each petal and leaf, so that they may see something they've never before noticed."
View the artist's portfolio at FineArtAmerica.com/profiles/janis-grau.html.